Growth in GCC to slow moderately this year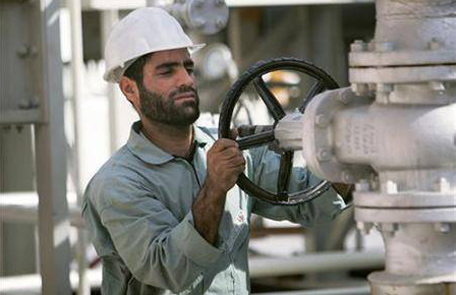 Cheap oil will slow growth in most Gulf Arab economies this year but heavy spending by governments and healthy private sector activity will prevent any serious slump, a Reuters poll showed on Thursday.

The poll of 17 economists, conducted over the past two weeks, was the first since global oil prices plunged to near six-year lows, slashing the energy export revenues of the six-nation Gulf Cooperation Council (GCC).

When the previous poll was published last September, Brent crude was at $97 per barrel; it is now at $49. As a result, Saudi Arabia's hydrocarbon export revenue in 2015 is forecast to tumble to $213 billion, instead of totalling $290 billion as the September survey predicted.

But the latest poll shows analysts believe GCC governments will be able to use huge financial reserves built up in past years to keep state spending high, ensuring solid economic growth at least through 2016.

Also, strong consumer spending and private sector investment on the back of growing populations are expected to offset, partially at least, any slowdown in countries' oil sectors.

Saudi Arabia, the GCC's biggest economy, is now expected to expand 3.2 percent this year, according to the median forecast of analysts, slowing from an estimated 3.95 percent in 2014; the September survey predicted 2015 growth of 4.3 percent. Analysts also expect 3.2 percent growth in 2016.

Simon Williams, HSBC's chief economist for the region, said the GCC faced a major downturn in its economic fortunes but that its extremely low debt would help it cope with cheap oil.

"The Middle East's energy producers ... appear less vulnerable to an acute reverse in oil income than they did when oil prices last collapsed in 2008," he said in a report.

Growth in the United Arab Emirates, estimated at 4.3 percent for 2014, is expected to slow to 3.8 percent in 2015, down from the September survey's forecast of 4.5 percent. The UAE includes the diverse economy of Dubai, which relies on industries such as tourism and merchandise trade instead of oil.

Qatar's GDP growth is actually expected to accelerate to 6.5 percent this year and maintain the same rate in 2016 as the government ramps up spending on big infrastructure projects. Qatar gets much of its revenue from natural gas, whose prices are only imperfectly correlated with oil.

Last year's growth was estimated at 6.0 percent.

Oman and Bahrain are the two smallest and fiscally weakest GCC states, but the poll found that even they are expected to be able to maintain solid growth in the coming two years.

The GDP of Oman is seen expanding 3.05 percent this year and 3.2 percent in 2016, with Bahrain sustaining rates of 3.2 percent and 3.0 percent.
Follow Emirates 24|7 on Google News.