Higher rent income boosts Emirates Reit 2014 profits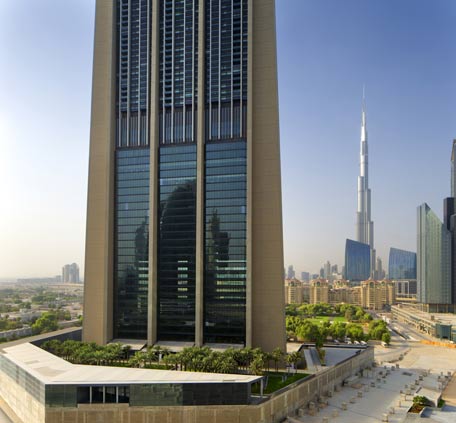 Dubai-based Emirates Reit on Monday announced 39 per cent increase in 2014 net profit to $48.56 million (Dh178.2m) from $34.85m (Dh127.9m) in the previous year thanks to increased rental income.
Its net profit, excluding revaluation gains and IPO costs, was up 43.9 per cent to $11.89m as compared to $8.26m in 2013, the Islamic real estate investment trust said.
Total assets increased 78.3 per cent to $594.15m (Dh2.2 billion) from $333.21m (Dh1.2bn) in 2013.
Net asset value per share rose to $1.44 from $1.35 per share as at December 31, 2013.
By the end of 2014, the value of its portfolio, comprising 7 properties, had nearly doubled to $575.3m (Dh2.1bn) as compared to a year earlier, it said.
The Reit expects to pay a final dividend to shareholders for 2014 in June this year.
In 2014, Emirates Reit successfully secured a 42 per cent reduction in borrowing rates on all its financing facilities. Overall debt levels as of December 31, 2014, remained at 25.8 per cent of total assets.
In June 2014, the Reit undertook its largest acquisition, investing in 15.64 commercial floors and 706 car parking spaces in the DIFC's Index Tower; and towards the year end the company acquired one further half floor. This raised Emirates Reit's ownership of the office floors in this Grade A building to 67 per cent.
In May, the Reit acquired Le Grande Community Mall, comprising 22 individual retail and food and beverage units on the ground and podium floors, as well as 161 basement car park spaces. The Mall is located in the Marina, one of the most desirable areas of new Dubai. The units have a 55 per cent occupancy rate and a strong yield.
Occupancy rates have been stable year-on-year at 94.1 per cent, excluding Index Tower, and total passing income rose 21.3 per cent to Dh131.6m from Dh108.5m. The average weighted unexpired lease term across the portfolio is 8.4 years down from 9.8 years earlier.
"We saw the successful listing of the business and a number of transformational acquisitions which have doubled the assets of the Reit to over Dh2bn," said Sylvain Vieujot, Executive Deputy Chairman of the Reit Manager.
"Looking ahead we remain optimistic about commercial real estate investment in the UAE. We take a long-term view on acquisitions and continue to look for assets across all areas of the commercial sector. In the meantime, we are focused on leasing the commercial floors at Index Tower and finalising our plans for the reconstruction of the retail space which, together, will deliver significant value to our shareholders."
Follow Emirates 24|7 on Google News.