Huawei Mate 9 launched in UAE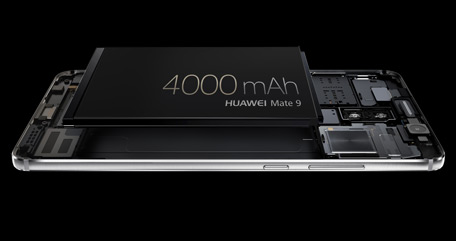 Huawei launches an innovative, high-performance smartphone that can charge in just 20 minutes enough for a full day usage.
Dubai is the world's one of the first cities to welcome the launch of Huawei's latest smartphone, the Huawei Mate 9.
The long-awaited flagship is a fast mobile device that is intuitive, reliable and features breakthrough SuperCharge technology; it's also set to impress users with new and improved camera technology, speed, and beautiful design.
The Chinese smartphone manufacturer Huawei is initially launching its premium smartphone in just 12 countries across China, Europe, Asia and the Middle East. As well as launching its newest flagship phone, Huawei also rolled out in the region its new mobile game download platform HiGame.
The new Mate 9 features a large 5.9-inch, 1080p screen, and its big 4,000 mAh battery features fast-charging technology that can power up the device in just 20 minutes.
Its operating system becomes more intelligent and efficient over time by understanding consumers' behaviour patterns, and more than 50 percent of features can be reached within just two clicks.
Also, the model's dual-lens camera can deliver stunning photographs using its 12 megapixel RGB sensors and 20-megapixel monochrome sensor; its auto-focus feature can detect faces too.
The new phone is equipped with Huawei's high-end Kirin 960 mobile processor.
This delivers a fast and smooth experience, even after 18 months of continuous usage.
The Huawei Mate 9 is available in stores across the UAE.
The 64GB smartphone is available in Champagne Gold, Mocha Brown, Space Gray and Moonlight Silver for Dh2,299.
Follow Emirates 24|7 on Google News.