I'm still not convinced, because there's little action…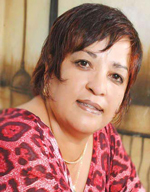 For me, it's soul destroying when I know that there are thousands of you facing a personal or business debt-crisis, but you're just not mentally ready to act and find your peace.
My calling is to help you out of the destructive, soul destroying debt situation you have been facing for a very long time, where your attention is diverted to so many directions, except the right one, facing your own dire situation, coming to terms with it and finding the right solution for you.
People like me do something for so long, then they stop, because finally, who is appreciating the reach and doing something about the invaluable advice they tender most times? It's a grave concern that you are out there, accepting your suffering, humiliation, degradation and the many emotional situations you face in a day, week, or month of the year.
So, there will come a day that I will close my door on this platform and divert my attention to where it is valued and appreciated, and that day is very soon. Therefore, today, my questions to you are listed below and my request is to email me your responses, because maybe I missed something, or I just don't understand, when in fact I had mentioned numerous times that I have walked the talk, so there is very little you can convince me about.
Most of the time this job is thankless, because debtors whose problems are resolved and they are happy about the outcome, normally walk back into the sunshine with not much gratitude, as they don't have a dire critical need anymore, so they forget that closing doors is the worst mistake they can make in their lives, but, it always comes back, so here are my questions for today:
1. What makes you not act to resolve your debt crisis?
2. Who are you listening to?
3. How has that turned out for you?
4. If you're hiding, why do you think there is no solution for you, besides no longer having an income to serve that debt you must repay?
5. What is the worst mental state you are in or have experienced that makes you sit on the sidelines and watch the world pass, whilst you do nothing and allow despair to consume your being?
6. What is your real hope of saving yourself and getting out of this debt situation?
7. Where do you see yourself 1year from now?
8. What are your future plans?
9. Do you have goals and dreams, or do you just continue to exist?
10. Are you prepared to make more sacrifices and ground-breaking commitments to get out of debt?
11. If your answer was 'yes' above, then why have you not acted yet?
12. How can I help you to overcome this situation?
13. Do you think you know everything? The system of debt? The shortcuts? The best solution and exactly where you were a few months ago, or a year? Then why have you not followed your own advice?
14. Are you teachable and willing to learn new tools and techniques to help you?
15. Do you blame your situation on bad luck, your upbringing, creditors are not understanding? Nobody wants to help you? It's a useless situation?
16. Are you a company owner and if you have lost, do you really think you are doomed right now with no hope to recreate your losses? If so, why?
17. What can I do to make you act? Humour me, because there is very little that will convince me at this stage?
18. If you're a follower of my articles, then are you prepared to never read them again? If so, why?
19. Dire debt normally emotionally dehumanizes an individual in many aspects of their being, so what are the changes you wish to see in yourself in the future?
The outcome of these questions, normally drives an individual facing a debt crisis to search from within and that is the intention, because the mindset right now has lost the capability of probing and deriving at core truths and so it is my wish that the answers you give yourself, are onus to you, that you connect with them emotionally, because the key of the answers, is to direct your thoughts to upliftment, regaining some form of hope and positivity, which normally results in inspiration setting in, even minimal, but it fosters transformation and my request to you is to journal these answers, read them many times over and then take the needful actions you feel from within.
Helping someone in debt to take one step forward is the most difficult task, long before you get to convince them of the solution for their situation and most of the time, nobody has asked you all of these questions, so I hope it helped you today.
Barack Obama once quoted:
"CHANGE WILL NOT COME IF WE WAIT FOR SOME OTHER PERSON, OR OTHER TIME.
WE ARE THE ONE'S WE'VE BEEN WAITING FOR, WE ARE THE CHANGE THAT WE SEEK…"
Note 1: Theda Muller is a UAE-based author of two books: Embrace Financial Freedom Volume One: 10 Proven Ways To Release Debt And Emotional Fears In Today's Economy, and Volume Two: Releasing Fear And Bouncing Back From A Debt Crisis. She is also the CEO & Co-Founder of the remedial company EFFRS LLC, Dubai. She also conducts webinars and workshops on debt recovery.]
[Note 2: The views expressed are the author's own and do not reflect in any way, the views of Emirates 24|7. Readers are advised to carry out their own due diligence before taking any decision.]
Follow Emirates 24|7 on Google News.