Ikea skirts taxes with 'secret' foundation: report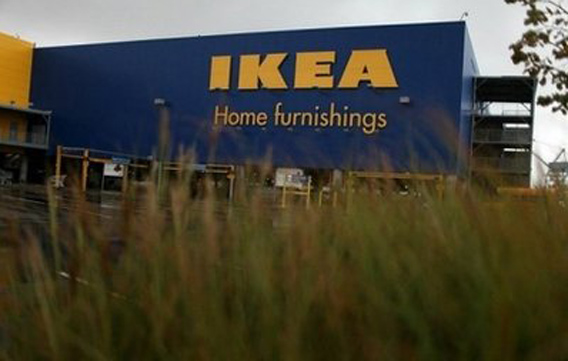 Swedish furniture giant Ikea's founder still controls the company through a previously unknown foundation, he admitted ahead of an investigative documentary Wednesday that revealed the company's complex structure.
"Interogo Foundation is controlled by my family and run by a board that is made up entirely of outside members," Ivar Kamprad, 84, said in a statement issued before the first of a two-part investigative documentary aired on Swedish public television SVT.
Kamprad, who refused to be inteviewed for the documentary, has long insisted that he and his family no longer have any control over Ikea, which is not listed on the stock exchange, and was previously known to be owned by a foundation in the Netherlands called Stichting Ingka Foundation and its subsidiary Inka Holdings.
But the SVT documentary charges that Kamprad has in fact "secured control and power over Ikea. In total secrecy, he has created a foundation in one of the world's most infamous tax havens - Liechtenstein."
While Inka Holdings publicly runs all the Ikea stores worldwide - 280 in 26 countries at the end of August 2010 - the Intergo Foundation created in Liechtenstein two decades ago and its Luxemburg-based subsidiary Inter Ikea Systems B.V. own the royalty rights to every single product Ikea sells, according to the documentary.
"It is Inter Ikea that is the real Ikea," it alleged, claiming that three percent of all Ikea sales go to the secret foundation in tax free royalties, allowing it to build up funds of 100 billion Swedish kronor (11.2 bilion euros, ê15.4 billion).
Kamprad, who has lived in Switzerland since 1976 expressly to avoid Sweden's steep wealth taxes, explained the complex company structure in a statement Wednesday, saying he early on decided not to list Ikea "and thereby lose control."
"My solution was to establish what would turn into our existing franchise structure with two separate companies - Inter Ikea and Ikea, which are owned by two separate foundations," he said, pointing out that while he had lost the right to ownership and profits, he maintained some control over both companies.
Kamprad said the Intergo Foundation's mission was "to invest in expansion and business deals and to secure the long-term survival" of Ikea.
The SVT documentary, however, charges that the foundation's main goal is to avoid paying taxes.
Kamprad flatly denied the allegations, insisting Ikea pays all required taxes, with the company pointing out it has paid nearly six billion kronor in taxes in Sweden over the past decade.
"However, we have always looked at taxes as a cost, just as any other cost that comes with doing business," he said in the statement issued on the company's website.
"An optimised tax structure gives us the possibility of flexibility in using our assets, which have already been taxed in one market, in new markets for further business development without the additional burden of double taxation," he said.
Follow Emirates 24|7 on Google News.