India government hit by new telecom scandals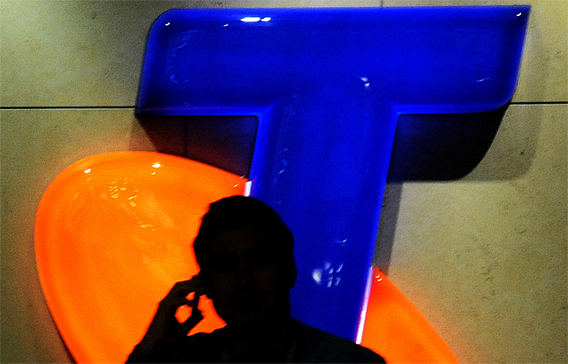 India's federal auditor is probing the allocation of satellite-based communication licenses, sources said on Tuesday, increasing pressure on Prime Minister Manmohan Singh as his government grapples with graft charges that threaten their stability.
The allocation of Internet spectrum by the space ministry, which Singh oversees, and an unrelated granting of free broadband rights by a state-run telecom firm adds to allegations against a government already grappling with a $39 billion telecoms scandal.
Singh's ruling Congress party-led coalition government has seen its term tarnished by a string of corruption scams that have paralyzed parliament, led to the sacking of a minister, and eroded public confidence in the prime minister and his party.
The Indian Space Research Organization (ISRO) is being probed by the Comptroller and Auditor General (CAG) for allocating mobile internet spectrum in 2005 without a proper bidding process that may have cost the exchequer up to 2 trillion rupees ($44.2 billion), a CAG source who declined to be named told Reuters.
Officials at ISRO told Reuters that the CAG probe was taking place, but declined to comment further.
The government moved to cancel ISRO's allocation of lucrative S-band telecoms spectrum, able to provide 4G broadband internet services to India's rapidly-expanding mobile phone market, to private firm Devas Multimedia, local media reported on Tuesday.
ISRO had told Department of Telecommunications last year that it would cancel the contract if there was any violation of norms.
"The department wishes to clarify that the agreement entered into by Antrix (in a joint venture with Devas)... is already under review... A decision on the matter is likely to be taken soon," a Department of Space statement was reported as saying.
India is also probing whether state-run telecom firm Bharat Sanchar Nigam Ltd (BSNL) appointed franchises for broadband wireless access without charging any upfront payment, the Hindustan Times newspaper reported, citing a note from the Telecoms minister.
BSNL had appointed franchises on a revenue-share basis, even after paying 80 billion rupees ($1.77 billion).
"It has been pointed out that 'cheap access' has been provided to these franchisees by BSNL, including costly broadband wireless access spectrum in metropolitan cities for which BSNL has already made massive upfront payment," Telecoms Minster Kapil Sibal was reported as writing in a note to the Department of Telecom secretary.
BSNL chairman Gopal Das declined to comment when contacted by Reuters, saying he has not seen the newspaper report.
Follow Emirates 24|7 on Google News.