India makes surprise interest rate cut to 7.75%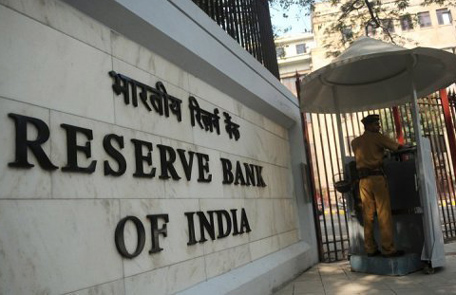 India's central bank cut interest rates by 25 basis points Thursday, the first time in almost two years, in a surprise announcement to boost the flagging economy after inflation eased.

The Reserve Bank of India (RBI) reduced the benchmark repo rate – the level at which it lends to commercial banks – to 7.75 per cent ahead of next month's policy meeting.

RBI governor Raghuram Rajan said the bank was confident of cutting rates because local food and global oil prices have brought stubborn inflation under control in recent months.

"These developments have provided headroom for a shift in the monetary policy stance," Rajan said in a statement.

The RBI has been under pressure from government and business leaders to reduce rates to increase lending and help kickstart the economy, which has been struggling through the worst slowdown since the 1980s.

After storming to power at elections in May, Prime Minister Narendra Modi promised to reform and revive Asia's third-largest economy by attracting more foreign investors and bolstering manufacturing.

But Rajan has insisted his priority is bringing inflation under control, although the bank had signalled that a cut was on the cards at its February 3 meeting.

The cut is the first since March 2013.

Inflation, especially high food prices, have caused much hardship for India's 1.2 billion population, of which nearly a quarter live in severe poverty, according to the World Bank.

The Bombay stock exchange surged two percent on Thursday's announcement, jumping 550.15 points in opening trade to hit 27,896.97.

Daniel Martin, senior Asian economist at Capital Economics, welcomed the cut, saying the "economy could certainly use some support, with the industrial sector, in particular, clearly struggling to gain any momentum".

The economy grew 5.3 per cent from July-September year-on-year, significantly slower than the previous three months, and far too low to help create jobs for its tens of millions of young people.

Rupa Rege Nitsure, chief economist at the Bank of Baroda, said the decision "is quite consistent with the guidance in their (the RBI's) last policy review".

"It's driven by a very sharp fall in crude oil prices this week" as well as the recent falls in inflation, she told AFP.

The decline in food prices "has been consistent for four to five months".

Consumer price inflation inched up to five percent year-on-year in December, from a three-year low of 4.38 per cent in November.

The Wholesale Price Index, released on Wednesday, rose a marginal 0.11 per cent in December from a year earlier, compared with zero percent recorded in November – the lowest rate since July 2009.

The RBI on Thursday said the cash reserve ratio would be kept at 4 per cent, but the reverse repo rate at which the RBI borrows from commercial banks would fall to 6.75 per cent.
Follow Emirates 24|7 on Google News.