India's Anil Ambani group says officials probed over 2G scam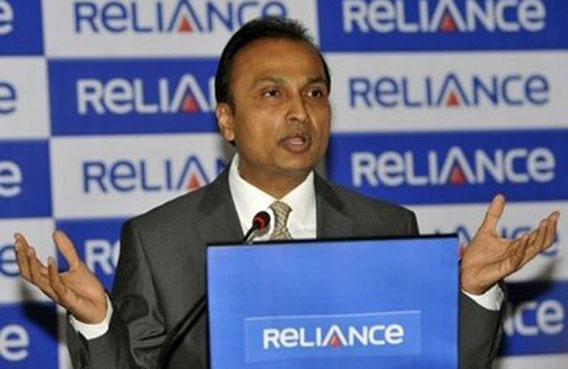 India's Reliance Group said Saturday police investigators had "examined" several of its officials over alleged irregularities in the awarding of 2008 mobile phone licences.
The statement marked the latest development in a widening probe into the government's 2008 sale of second generation, or 2G, licences at knockdown prices which has become one of the biggest corruption cases in India's history.
The Central Bureau of Investigation (CBI) has "examined a few officials of Reliance ADA Group, and we are fully co-operating with the authorities in this regard," a spokesman for the group told AFP, declining to elaborate.
Reliance ADA Group, controlled by tycoon Anil Ambani who is listed sixth on the 2010 Forbes list of India's billionaires with $13.3 billion, includes the country's second-largest mobile firm Reliance Communications.
The CBI's probe of the group's officials comes after the national auditor said irregularities in mobile licence and spectrum allocation cost the exchequer up to $40 billion in lost revenues.
The CBI is looking into companies which may have benefited from suspected rigging of licence bidding rules under then telecom minister A. Raja.
Raja was arrested with two former aides earlier this month in the scandal that has tarnished the reputation of the Congress government led by Premier Manmohan Singh.
The police agency has not stated any of the Reliance ADA Group firms benefited from the alleged corruption.
It has, however, named India's Swan Telecom - now known as Etisalat DB Telecom - and real estate company Unitech as allegedly having benefited.
The auditor's report, meanwhile, has accused Reliance Communications, through its Reliance Telecom unit, of violating licensing rules by holding over 10 percent of Swan Telecom, which applied for a 2G licence in 2007.
The report has also alleged that Swan Telecom, which got its licence in 2008, appeared to be acting as a "front company" for Reliance Telecom when it applied for the licence. The companies have denied wrongdoing.
The CBI's questioning of Reliance officials comes as troubles mount for the group.
On Friday, it said it had identified unnamed brokers whom it claimed spread "baseless" charges that India's top accounting body was looking into the group's finances. The allegations wiped $2.6 billion off the value of the group's six firms in a single trading day on Wednesday.
The CBI questioning of Reliance officials comes after a Supreme Court judge earlier in the week told police to go after company executives and politicians more aggressively.
"We have a large number of people who think themselves to be above the law. You must catch all of them," Supreme Court Justice G.S. Singhvi said.
"Merely because a person is on the Forbes list (of billionaires) and millionaires does not matter. Remember there is no parallel to this case."
Follow Emirates 24|7 on Google News.