India's largest automaker sees 7.1% fall in monthly sales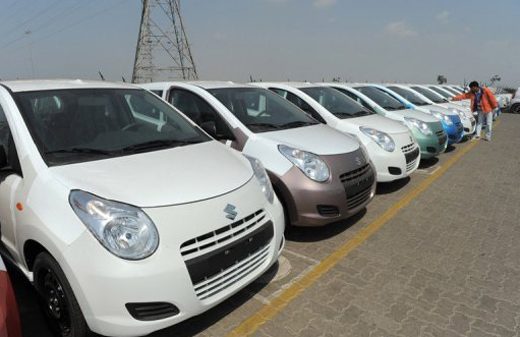 India's biggest auto maker Maruti Suzuki on Monday said that its monthly sales for December fell 7.1 percent year-on-year, as demand for cars weakened due to rising fuel costs and high interest rates.

The company, which is majority-owned by Japan's Suzuki Motor Corp, said it sold a total of 92,161 vehicles last month, down from 99,225 in the same period in 2010.

The figure represents the seventh straight year-on-year monthly fall in car sales for Maruti, which has been dogged by a series of crippling labour disputes at one of its plants in the northern Indian state of Haryana.

In October, Maruti sales had slumped more than half from their level the previous year - its worst monthly figures in a decade.

The disputes erupted as Maruti battled to boost its market share, which has shrunk in the past four years from 55 percent to 38 percent, as other global auto giants seek a foothold in India's vehicle market.

Car sales have also been slowing in India due to high borrowing costs.

Prices have risen on the back of steeper commodity prices and 13 interest rate hikes by the central bank since March 2010 to tame near double-digit inflation, analysts say.

But analysts expect car sales to improve in coming months, with India's central bank holding rates and inflation showing early signs of moderating.

"The micro factors are improving... interest rates are on hold, production constraints (for Maruti) are over and the industry has a strong backlog of orders to complete," Mahantesh Sabarad from Fortune Equity Brokers told AFP.

"This could mean improved sales data going ahead," the auto analyst added.
Follow Emirates 24|7 on Google News.