India set for 10th interest rate hike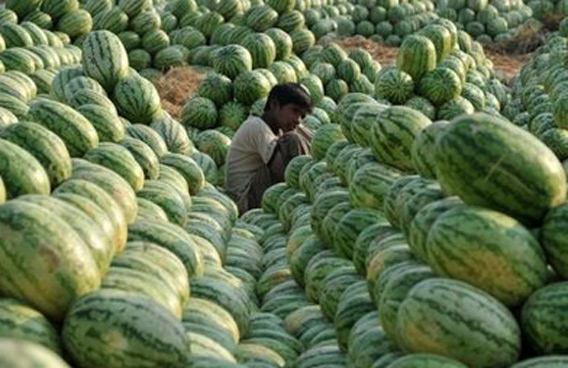 India's central bank is expected to hike interest rates Thursday for the 10th time in 16 months as it struggles to rein in the highest inflation rate of any large Asian economy.
The wholesale price index - the government's preferred measure of the cost of living - accelerated a faster-than-forecast 9.06 per cent in May.
The figure was especially disappointing given the increasingly tight monetary policy of the Reserve Bank of India (RBI), which holds its mid-quarter meeting on Thursday.
After raising interest rates in gradual, quarter-point steps to minimise the impact on the economy, the RBI announced a hike of 50 basis points in May, with governor Duvvuri Subbarao warning that short-term growth may have to be sacrificed in the fight against inflation.
The Sensex opened lower before the meeting, as investors sold heavily in anticipation of a hike.
The benchmark 30-share index on the Bombay Stock Exchange, which closed down 176.42 points to 18,132.24 on Wednesday, dropped a further 126.42 points or 0.69 percent to 18,005.82 Thursday morning.
Interest-sensitive banking, real estate and auto stocks in particular were under pressure.
The surge in the cost of living was initially triggered by spiralling food prices and then exacerbated by rising global commodity prices and higher fuel costs.
Economists say inflation has now spilled over into the general economy, pushing up wages and other costs.
"The headline inflation rate remains extremely sticky at around the double-digit mark," said Robert Prior-Wandesforde, India and South East Asia Economics head at Credit Suisse.
In a note to clients, Prior-Wandesforde called the May inflation data a "horror show" and way above the RBI's comfort level of 5.0-6.0 percent.
Analysts widely expect the RBI to raise key interest rates by 25 basis points on Thursday, but say a larger hike could not be ruled out.
The undertone of the RBI's policy statement will be important, they said, as it would signal the bank's stance for the months to follow.
"Monetary tightening is already at an advanced stage, and future rate hikes are likely to be more spread out," said Rajeev Malik, a senior economist with CLSA, in Singapore.
The RBI on Tuesday said inflation was likely to face continued "upward pressure" from the impact of high oil and coal prices, government subsidy expenditure and wage rises.
A government panel is likely to decide soon on possible future price increases for diesel and cooking fuels to help oil retailers cut their revenue losses from selling at a discount.
While inflation has remained stubbornly high, the series of rate hikes is starting to have an impact with India's economic growth slowing to 7.8 percent in the three months to March - its weakest pace in five quarters.
The benchmark repurchase, or repo rate, at which the bank lends to commercial banks, is currently 7.25 percent while the reverse repo, paid to banks for deposits, is 6.25 percent.
Follow Emirates 24|7 on Google News.