Iran says Stuxnet claims need investigating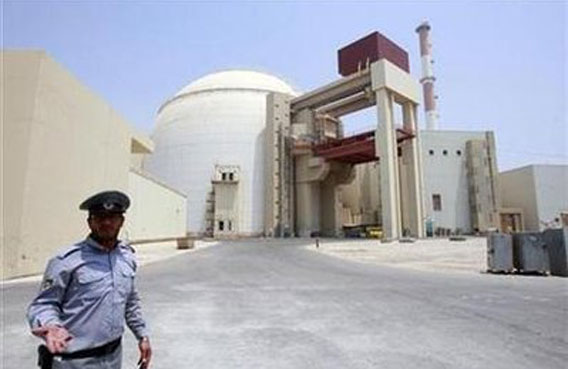 Iran should investigate claims that the Stuxnet computer virus has caused major harm to its first nuclear power station, a senior official said Friday after suggestions the plant could become a "new Chernobyl."
The acting head of Iran's Atomic Energy Organization said reports of major damage to the Bushehr plant were a malicious campaign by countries hostile to Tehran's nuclear program, but that they should be looked into in any case.
"Many of these discussions raised in the media and world public opinion about the Stuxnet virus are an effort to create concern among the Iranian people and people of the region and delay the work of the nuclear power plant," Mohammad Ahmadian told the ISNA news agency.
"Therefore it is necessary that experts in the field investigate to see how much truth there is in these discussions."
Many analysts believe Stuxnet was a cyber attack by the United States and Israel aimed at disabling Iran's nuclear equipment and slowing down a program they believe is aimed at making nuclear weapons, something Tehran denies.
Iranian officials have confirmed Stuxnet hit staff computers at Bushehr but said it did not affect major systems.
Russia's NATO ambassador said last week the virus "could lead to a new Chernobyl," referring to the 1986 nuclear accident at a plant in Ukraine, then part of the Soviet Union.
Russia built and supplied the fuel for Bushehr, which has yet to start injecting power onto Iran's national grid.
"If supposedly an incident with a damaging effect on (Bushehr) happens, it would have more impact on Russians than Iranians as it will harm their reputation as an actor who claims to be willing to participate in building other nuclear power plants in different countries," Ahmadian said.
"There is no significant delay ... in the start-up of the Bushehr plant."
Yukiya Amano, director general of the International Atomic Energy Agency, told Reuters Tuesday he believed Russia and Iran were paying "enough attention" to prevent any accident, but expressed concern about cyber attacks on nuclear facilities.

Follow Emirates 24|7 on Google News.