Ireland eyes Dubai as re-export hub of Irish food products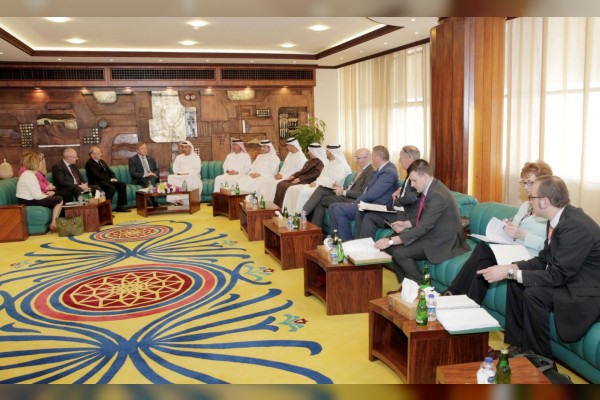 Ireland has voiced its interest in making Dubai the re-export hub of Irish food and dairy products.
Michael Creed, Ireland's Minister for Agriculture, Food and the Marine discussed this proposal in a meeting with Eng. Hussain Nasser Lootah, Director-General of the Dubai Municipality, on Thursday at the municipality's headquarters.
Praising the relations between the UAE and the Republic of Ireland, Lootah said that the municipality was ready to provide any support needed to boost trade between Dubai and Ireland.
He noted that Dubai is among the few cities in the world that can provide modern commercial and technical facilities as well as support to the global economy.
Lootah stressed the municipality's commitment to Halal methods with respect to dairy products, as well as the Islamic slaughter pursued by the Dubai Municipality, which imbibes the spirit of Islamic teachings and national commitment to municipal operations.
The two dignitaries also discussed enhancing co-operation between Dubai Municipality and the Ministry of Agriculture, Food and the Marine in Ireland. In addition to strengthening trade relations and the municipality's role in monitoring and controlling the food that reaches Dubai, the facilities offered to boost foreign import and re-export of the Emirate.
Follow Emirates 24|7 on Google News.