Is that chicken burger really Halal? You can use the app now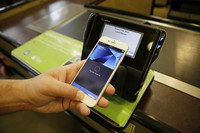 Global Halal tourism sector is expected to grow nearly 37 per cent over the next five year to reach $192 billion (Dh704.64bn) from $140 billion (Dh513.8bn) in 2013, according to CrescentRating, a rating and accreditation standard for Halal-friendly travel services.

Halal food is one of the most important aspects of Muslim travellers, said Fazal Bahardeen, CEO of HalalTrip, an online travel agent for Halal travel and sister company of CrescentRating.

"We have seen a huge increase in the industry from restaurants wanting to become Halal and more Muslim-friendly to accommodate this market. Muslims, just like the general population, love to discover new places to eat and share their experiences. This food feature will allow Muslims to share their experiences and track their journey," he said.

HalalTrip has announced the launch of their new app, making place discovery and trip planning for millions of travellers easier and helpful. The app allows users to "spot" Halal food dishes while on their travels and upload images, comment and share via social media.

Over the last 12 months, CrescentRating says it has seen a surge in restaurants across the world wanting to certify their food as Halal. It said its restaurant rating, launched two months ago, has now over 50 rated restaurants across the world, including food places in Peru, Vietnam, Taiwan, Belgium, USA and Austria.
Follow Emirates 24|7 on Google News.