Japan trade balance returns to surplus after dip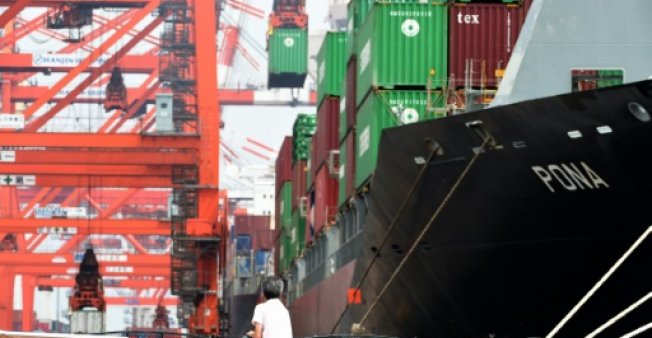 Japan logged a trade surplus in June, after booking a deficit the previous month, official data showed Thursday, with exports rising despite ongoing international trade tensions.
Finance ministry data showed a surplus of 721.4 billion yen ($6.4 billion), up 66.5 percent from a year earlier.
The jump was driven by growing exports of power generating equipment including turbines for power plants and airplanes, as well as electronic parts and auto parts.
The figures come amid worries over US President Donald Trump's protectionist trade policies, and just days after Japan and the European Union signed a sweeping free trade deal in a "clear message" against protectionism.
Japan's exports were up 6.7 percent while imports also edged up 2.5 percent, according to the data.
Japan also logged a surplus in its politically sensitive trade balance with the United States, which was up 0.5 percent from a year earlier, after a deficit in May.
The surge was led by exports of mineral fuels -- including fuel for aircrafts -- though exports of cars and semiconductor equipment slipped.
Japan has been hit with US tariffs on its aluminium and steel exports, which Washington has imposed on allies and rivals alike.
Marking a departure from a decades-long, US-led drive for open and free trade, President Trump has claimed that massive flows of imports to the United States threaten national security.
Meanwhile, Japan's deficit with its biggest trading partner China shrank 68.4 percent with exports growing 11.1 percent.
Follow Emirates 24|7 on Google News.