Kerala lures expat investments by lifting land-ceiling limit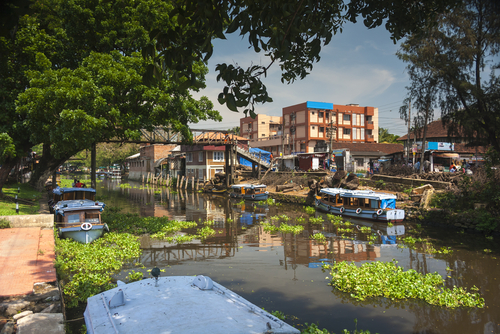 In a bid to attract more investors to the Indian state of Kerala, the state government has announced its decision to lift the land-ceiling limit, which disallows "a person from holding land in excess of 15 acres".

The step is aimed at generating more employment in the state, Kerala chief minister Oommen Chandy told the Indian media during the two-day Global NRK (non-resident Keralite) meet in Kochi.

"We have been facing several road blocks when it comes to attracting investment to the state and land is a major concern," he told Manorama online.

"The government has decided to relax this policy and introduce certain conditions to attract investors."

According to the proposal, a person would be allowed to hold an acre of land in excess if he agrees to invest Rs5 crore. Alternately, he could also come up with a project that employs at least 20 people.

"These projects and investments will be considered as a public purpose and the government will extend all possible support to it," the CM said.

Finance Minister KM Mani acknowledged that major of the contributions to the state's economy come from foreign remittance, and total up to nearly INR85,000 crore.

He added that the government was also focused on helping those returning to the state. "Those who return to the state and want to start their own enterprise can secure interest-free loans up to INR20 lakh from the Kerala Finance Corporation (KFC). Additionally, the state government will offer 10 per cent capital participation fund."

"Those who have land can set up private industrial parks and the government will extend all possible support to such projects. We want the NRKs to come forward and make considerable investment in the state," stated IT and Industries Minister PK Kunhalikutty.

Fisheries, Ports and Excise Minister K Babu said NRKs should come forward to invest in projects like coastal shipping and the Kannur airport.

Nearly 1,000 people, mostly the diaspora from the various Middle East countries, attended the meet on Saturday.
Follow Emirates 24|7 on Google News.