Lawsuit accuses Google of stealing trade secrets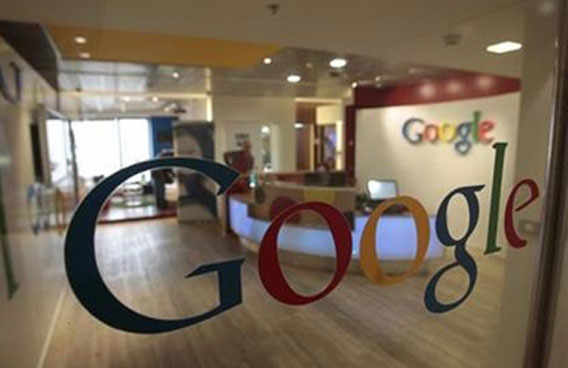 Technology communications company VoIP Inc sued Google Inc. in New York Supreme Court on Monday, accusing the Internet giant of stealing its trade secrets related to online voice technology.
The litigation stems from a September 2005 contract in which, according to the complaint, VoIP's Los Angeles-based subsidiary, VoiceOne Communications Corp, agreed to provide Google with its patented "Click to Call" technology that allows Internet users to place a call to advertisers or merchants simply by clicking a link on a website. The technology was designed to increase the value of online advertising by giving customers direct, free phone access to advertisers via their computers. VoIP is currently in bankruptcy proceedings.
VoiceOne was the designated carrier of phone calls initiated on Google websites under the agreement, according to the complaint. Google terminated the contract with VoiceOne in 2007, claiming that the company had violated a nondisclosure agreement by revealing that Google was its client, the suit said.
Google entered a 2006 joint venture with eBay and Skype related to Internet call services. VoiceOne argues that Google's justification for terminating the 2005 agreement was "a pretext" to allow the company to exploit VoiceOne's confidential information, including source codes, algorithms and "know how" for monetizing Internet phone calls, in its deal with eBay and Skype.
Google spokesman Aaron Zamost was not immediately available for comment. Plaintiffs' attorneys Christopher Seeger and Jonathan Shub did not immediately return calls seeking comment.
The lawsuit claims trade secret theft, unfair competition, unjust enrichment and breach of contract and seeks unspecified compensatory and punitive damages, disgorgement of illegal gains, an injunction and attorney's fees.
On July 29, 2009, VoIP filed a similar lawsuit against Google in Los Angeles Superior Court. That case was dismissed without prejudice in December 2009 due to jurisdictional issues and VoIP's pending bankruptcy proceedings, according to plaintiffs' lawyer Brian Kabatek. Creditors filed an involuntary bankruptcy petition against VoIP in U.S. Bankruptcy Court for the Southern District of Florida in 2009.
Last June, Frontier Communications sued Google over its Google Voice product, which gives users one phone number to connect their home, work and cell phones. Frontier, a provider of phone, Internet and satellite TV services, alleged that Google Voice infringed on its patented invention that linked multiple phone lines to a single number. That litigation is underway in U.S. District Court for the District of Delaware.
Follow Emirates 24|7 on Google News.