LinkedIn reveals the most powerful profiles of the UAE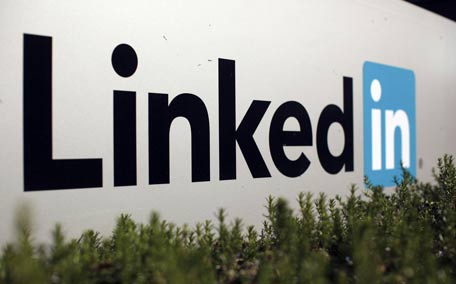 LinkedIn, the world's largest professional network, has released a list of the most powerful profiles in the UAE for 2016. Compiled for the first time in the UAE, the UAE 2016 Power Profiles list indicates the most viewed profiles on LinkedIn in UAE and contains a total of 45 profiles of exemplary professionals such as CEOs from public sector and industries such as marketing and advertising, human resources, technology and lifestyle.
Including top players from the country's professional landscape, the Power Profiles list recognizes those members who have invested in their professional identity on LinkedIn to become the most viewed professionals in their respective fields.
"Our LinkedIn Power Profiles list is a celebration of professionals who have understood the importance of investing in their online personal brand and have succeeded in growing their employer's brand by becoming its ambassadors. These Power Profiles are skillfully growing their professional networks online and sharing insights on areas that they are passionate about. We are excited to launch the first Power Profiles list in the UAE and look forward to seeing more and more members investing in their professional brands" said Ali Matar, Head of LinkedIn Talent Solutions, Growth Markets, Southern Europe, Middle East and North Africa.
Included in UAE 2016 Power Profiles are industry leaders such as Dr Aisha Bin Bishr, Director General at Smart Dubai Office; Issam Kazim, CEO, Dubai Corporation for Tourism and Commerce Marketing; Haitham Mattar, CEO Ras Al Khaimah Tourism Development Authority; Hamad Buamim, President & CEO of Dubai Chamber of Commerce; Hatem Dowidar, CEO International at Etisalat Group; Peter Baumgartner, Chief Executive Officer at Etihad Airways; Elie Khouri, CEO, OmnicomMediaGroup MENA; Fadi Ghosn, Chief Marketing Officer at NISSAN Middle East; Nisreen Shocair, President, Virgin Megastore Middle East & North Africa; Philippe Zuber, President & Chief Operating Officer One & Only Resorts; Mudassir Sheikha, Founder/MD at Careem; Dr. Dalya Al Muthanna, President & CEO Gulf at GE.

Tips to improve your personal brand
There are many ways to improve your personal brand on LinkedIn. LinkedIn is often the first impression to a prospective recruiter – a quick online search of an individual will normally reveal their LinkedIn profile as one of the first search results. Filling out a profile isn't difficult, but there are some important best practices you should follow to make sure yours is as powerful as possible:
- Start with a professional photo: If you don't have a professional headshot, add that to your to-do list, and go with the cleanest, most professional looking snapshot you have — and upgrade as soon as possible. And smile! Remember: That a photo is your first handshake with a potential employer.
- Make your headline stand out: By default, LinkedIn populates your headline with your job title and current company, but you don't have to leave it that way. Consider listing your specialty and speaking directly to your audience. If you want your profile to be searchable, include important keywords; if that's not as big of a concern for you, consider getting away from industry jargon to stand out. Try to keep your headline to about 10 words.
- Fill out the "summary" field with 5–6 of your biggest achievements: Use bullets to make this easy to read. Think about your target reader and then paint a picture of how you can make that person's life easier. You can also add media files, including videos, so if you are a speaker or presenter, an introduction video could be a great idea.
- Add images or documents to your experience: Did you know that you can add rich media files to your experience? It's a great way to create a visual portfolio along with your standard resume information.
- Fill out as much of the profile as possible: That includes skills, volunteer associations, education, etc. This is the place to put all the interesting stuff that doesn't fit on your resume, but paints you as a well-rounded individual. One quick note: if your volunteer experience directly pertains to your job search, put it in as work history, so it's up in the relevant section, not down at the bottom.
- Keep your work history relevant: You don't need to list every single job you ever had. Instead, only list the jobs that are relevant to your current career goals.
- Add links to relevant sites: If you have a work-related blog or online portfolio, make use of the three URLs you are allowed on your profile and link to it. Probably better to leave off the baby blog and cat videos, though. Use discretion.
- Ask for recommendations: Endorsements are great, but recommendations are the currency of the realm on LinkedIn. Reach out to past colleagues, managers, and associates and ask that they write you a recommendation.
- Use status updates to share industry-relevant content: This can help show recruiters that you are focused and in-the-know in your industry.
With over 3 million members in the UAE, and over 20 million members in the MENA region, LinkedIn is growing rapidly in the region.
The UAE Power Profiles list provides an insight into the most popular personalities on the site and the key thought leaders in the country.
Follow Emirates 24|7 on Google News.