Low oil, lower fuel surcharges = slashing of airfares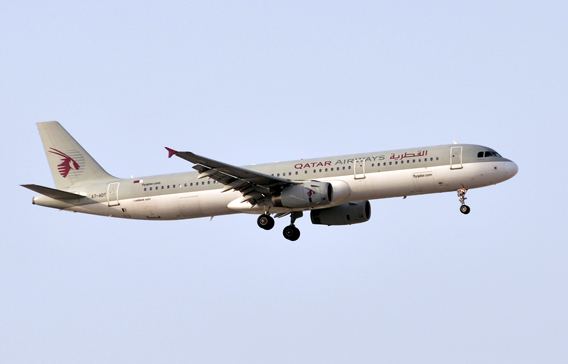 Airfares could drop due to reduction in fuel surcharges but there'll be no cut in ticket fares, Qatar Airways chief Akbar Al Baker said.

Al Baker said there would be no fall in ticket prices despite the slump in world oil prices.

"There will be no reduction in ticket fares but a reduction in fuel surcharge. Fuel is only one of the costs of the airline not 100 per cent," he added.

Qatar Airways chief boasted that the European carriers "cannot keep up" with competition from Gulf carriers, as his fast-growing airline welcomed the first Airbus A350 plane.

In a wide-ranging press conference, Baker also revealed that Qatar Airways is carrying out tests to become the first airline in the world where all flight data recordings are streamed directly from the plane's "black box" to the ground while in flight.

Doha-based Qatar Airways, along with Dubai's Emirates and Abu Dhabi's Etihad are "the fastest growing carriers," Baker told a press conference in Doha.

"This is why we are creating a lot of concern for the European airlines who cannot keep up. We in the Gulf are leading the aviation industry today," he said.

Qatar Airways unveiled the world's first Airbus A350 XWB commercial jet, little more than a week before the plane makes its maiden flight -- from Doha to Frankfurt.

Baker pledged to expand the service soon to other European cities and New York.

The three Gulf carriers have snatched a sizable share of the long-haul sector, turning their home cities into major hubs on routes to Asia and Australasia.

They are major clients of aircraft manufacturers, with extensive lists of orders from Boeing and Airbus.

In November, Baker took a swipe at legacy carriers, accusing them of being "inefficient" and protected by EU policies.

The A350 XWB (extra wide body) is the newest model to roll off the European jet maker's production line and is the first entirely new plane to be showcased by one of the world's two biggest aircraft makers since Boeing unveiled its "Dreamliner" four years ago.

Airbus claims the plane's design is revolutionary, because of its fuel efficiency and relative quietness, and will be the last completely new commercial airliner developed over the next two decades.

Hailing the plane as a "majestic masterpiece" and the aviation "design of the decade", Baker said it would soon be rolled out beyond Germany.

Qatar Airways, which will be the only airline to fly A350s for the foreseeable future, has bought 80 of the planes and Baker told AFP that he expected "aircraft number eight" would be the one used for the New York route.

All 80 planes will have been received by Qatar Airways by the 2020s.

Tests on flight tracking

Baker said his carrier is testing a system to track all of its planes, as aviation authorities are expected to announce new global flight tracking standards following the mysterious disappearance of Malaysian Airlines MH370 last year.

"All flight data being recorded in the black box will be received continuously in an operating centre on the ground," in the system being tested by Qatar Airways, Baker said.

"Qatar Airways will, I hope, be the first to introduce this," he added.

The anticipated standards could include reporting an aircraft's position every minute after an unexpected route change, and possibly every 15 minutes during normal flights, instead of the typical half-hourly report.

Meanwhile, Baker ruled out any privatisation of Qatar Airways for the next decade.

The state-owned flag carrier had previously considered privatisation but this was shelved following the 2008 global economic crisis.

Baker said any plans by the state to sell would not take place for the "next 10 years at least".

"These 10 years will give us the opportunity to expand economic interests the way Qatar Airways wants to expand."
Follow Emirates 24|7 on Google News.