Malabar Group launches Dh1bn integrated township project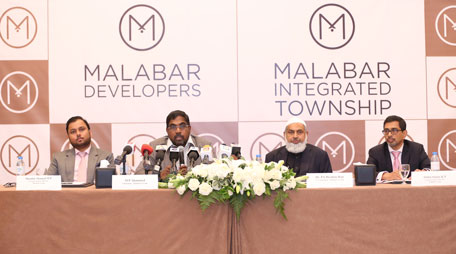 Malabar Group, the parent company of Malabar Gold and Diamonds, is launching an integrated master planned township - Malabar Integrated Township – in Trissur, Kerala.
The township, when completed, is touted to be a city within a city comprising state-of-the-art technology, a five-star hotel, a commercial business cluster, convention facility, residential community, shopping mall and entertainment centre.
Conveniently located on the National Highway 47, the project is 90-minutes away from all three international airports, said M P Ahmed, Chairman of Malabar Group in Dubai. "The township project, will be built on a five million square feet area. About 40 per cent of the area will be for residential projects while 30 per cent of the area will be for the IT business park, MP Ahammed, Chairman of Malabar Group, said.
The Rs20 billion mixed-use project is being developed by its property division – Malabar Developers, and involves 1,700 NRI investors. It will have 1,200 residential units in Phase I. work is expected to begin within six months.
"Currently there is a slowdown worldwide and it is evident in India too. But there is a genuine demand for housing and we hope to satisfy that demand. The township has been selected in Trissur because a major chunk of Indian IT professionals," said Ahmed.
Dr PA Ibrahim Haji, Co-Chairman, Malabar Group, said, "The township will not only help retain local IT talents, but also help attract professionals from outside."
Follow Emirates 24|7 on Google News.