Massar Solutions to list on Abu Dhabi bourse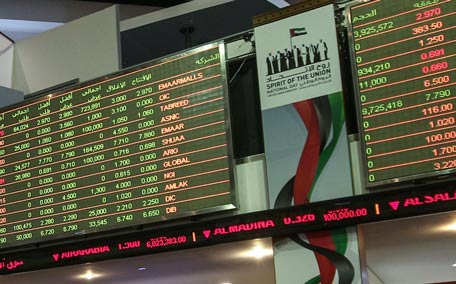 Massar Solutions, a United Arab Emirates vehicle rental and fleet management firm, said on Monday it planned to list 40 percent of its shares on Abu Dhabi's bourse, in what would be the first flotation on the emirate's stock market since 2011.

The company will seek to sell 240 million ordinary shares at Dh2.4 each between Jan. 11 and 25, it said in a statement. This would value the initial public offer at Dh576 million ($156.8 million).

Shares offered in the IPO would come equally from existing shareholders Invest AD, a local financial firm, and Abu Dhabi National Energy Co (Taqa), which currently hold 51 percent and 49 percent of the share capital respectively.

The offer is only open to UAE nationals, with 20 percent of the IPO reserved for retail investors and the rest available to them as well as to fully owned UAE companies and government institutions.

The flotation is the first in Abu Dhabi since Eshraq Properties raised Dh825 million in May 2011.

Massar was established in 1998 and currently owns and operates around 9,755 vehicles as well as managing a further fleet of 6,755 vehicles for third-party clients, it said, adding that it planned to increase this to 16,000 and 20,000 vehicles respectively over the next five years.

In the nine months to Sept. 30, it made a net profit of Dh64.9 million and generated revenues of Dh342.1 million.

Macquarie Capital Middle East and National Bank of Abu Dhabi are acting as joint financial advisers for the IPO, the statement added.
Follow Emirates 24|7 on Google News.