MENA unrest to benefit Saudi economy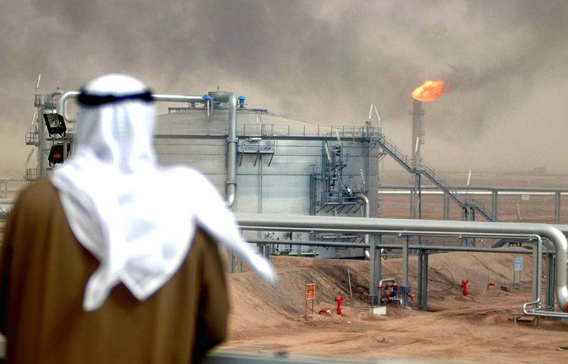 Political turmoil in the Arab region is expected to benefit Saudi Arabia as its decision to boost oil output to offset the decline in Libya will spur growth and turn a fiscal deficit in a surplus, the Kingdom's largest bank said on Thursday.
Saudi Arabia, the largest Arab economy and the world's oil basin, boosted its crude production by a staggering 700,000 barrels per day to make up for the shortage in Libya's output due to ongoing conflict in the north African Arab nation, National Commercial Bank (NCB) said in a study sent to Emirates 24/7.
"The increase in the Kingdom's production, which is expected to be sustained for the remainder of the year, will certainly reflect positively in the country's balance of payments and GDP, NCB said.
"Assuming an output of 8.7 million bpd, nearly 4.8 per cent above the 2010 level, and an average $90 oil price (16 per cent increase over 2010) will lead to improvement across the board compared to our earlier estimates."
NCB said it expected real GDP to grow at 5.1 per cent this year, almost 1.1 per cent higher than its previous estimate.
It said this would lead to what it described as a substantial increase in the current account surplus to $96 billion, around 19 per cent of GDP.
In addition, non-oil GDP will pick up by 5.3 per cent on the back of an improvement in construction and finance and real estate sectors.
"Although the Saudi government has announced a huge series of benefits amounting to SAR135 billion for citizens, the fiscal balance is expected to record a surplus of SR59 billion, around three per cent of GDP. Saudi Arabia is set to record historical-high figures in 2011 which will encourage further fiscal expansionary plans," the report said.
Announcing its 2011 budget at the end of 2010, Saudi Arabia projected revenue at SR470 billion and spending at SR540 billion, with a deficit of SR70 billion.
But the country, which controls over a fifth of the world's recoverable crude deposits, assumed an oil price of around $58, far below the current price level.
Analysts believe the budget will record a surplus in any case as oil prices are expected to be at least 35 per cent higher than the budgeted level while Riyadh would likely to exceed planned spending by nearly 20 per cent.
In 2010, the country's public revenue leaped by 44.2 per cent from 2009 to SR735 billion, while expenditures climbed by five per cent to SR626.5 billion.
Besides eliminating the deficit, the surge in revenue allowed the government to slash its public debt by nearly 25 per cent to SR167 billion at the end of 2010.
"A key highlight for fiscal 2010 was the government's ability to reduce its domestic debt by a massive 25.8 per cent. Domestic debt stands at SR167 billion, or 10.2 per cent of GDP, down from more than 80 per cent in 2003," said John Sfakiankis, chief economist at Banque Saudi Fransi."This demonstrates Saudi Arabia's fiscal well-being….. as debt problems mount in many advanced economies, the kingdom has been able to finance a stimulatory spending programme and slash debt. Higher oil revenue and slow growth in imports allowed for a very comfortable current account surplus of SR260.9 billion, nearly triple the year earlier."
BSF and other institutions in Saudi Arabia and outside have forecast the budgeted deficit would turn into an actual surplus by the end of the year on the back of higher oil prices and output despite excess expenditure.
According to the Kuwaiti-based Global Investment House (GIH), the surplus could be as high as SR350 billion, the second largest positive fiscal balance since the world's oil superpower recorded its highest budget surplus of nearly SR580 billion in 2008, when crude prices peaked at $95.
Global Investment House (GIH) said a more realistic scenario for 2011 could involve a surplus of nearly SR234.9 billion based on an oil price of $80 and crude production of about 8.2 million bpd.
Under the "worst case", the budget could still record a surplus of around SR75 billion based on an oil price of $70 and production of eight million bpd, it said.

Follow Emirates 24|7 on Google News.