Nakheel generates profit of AED5.67 billion in 2017, up 14% over 2016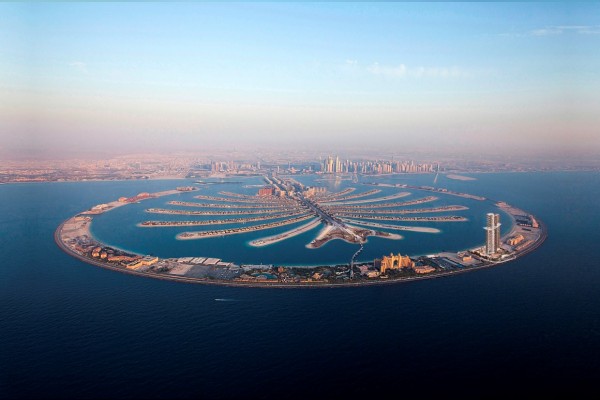 Nakheel today announced a net profit of AED5.67 billion for 2017, up 14 percent on 2016. Nakheel generated a net profit of AED1.67 billion in Q4 of 2017, an increase of 58 percent on the same period in 2016.
The 2017 results highlight the stability and maturity of Dubai's real estate sector and reflect the robust business and economic approach adopted under the leadership of His Highness Sheikh Mohammed bin Rashid Al Maktoum, Vice President, Prime Minister and Ruler of Dubai.
Nakheel handed over 1,439 land and built form units in 2017, taking the total number of handovers since 2010 to 12,700, while the retail, hospitality and leasing businesses all continued to perform well.
Nakheel Chairman Ali Rashid Lootah said, "2017 was another good year for Nakheel. The company met its business and financial targets for the year and continued to support the local economy by awarding construction contracts worth almost AED8 billion in 2017. We remain ever thankful to – and inspired by – our leader, H.H. Sheikh Mohammed bin Rashid Al Maktoum, who has placed his trust in Nakheel to play its part in delivering Dubai's vision."
The 2017 results reflect Nakheel's progress over the past few years in diversifying its business in creating revenue-generating assets. At the end of the year, Nakheel had 4.6 million square feet of retail space in operation that led to increased annual revenue from the retail business – a key focus for Nakheel – which is expected to generate significant incremental revenue in subsequent years.
"Nakheel has an impressive portfolio of projects under development which will further reinforce our position as an established, world-leading developer," Lootah continued.
Just four weeks into 2018, Nakheel has awarded the construction contract for its 800-room, joint venture with RIU Hotels and Resorts, signed another agreement with Accor Hotels, Ibis, to manage a new hotel at Jumeirah Village and started building a community club at its new Warsan Village community.
Follow Emirates 24|7 on Google News.