Nakheel showcases EUR14 billion real estate portfolio in Munich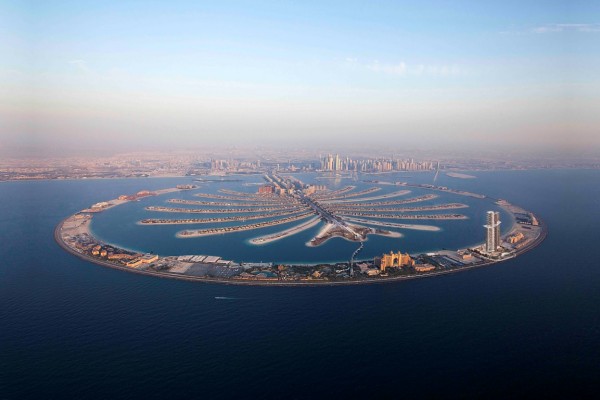 Nakheel is back in Munich for the second consecutive year with a plethora of real estate projects – collectively worth EUR14 billion – on show at Expo Real 2018.
The only Dubai developer at the event, Nakheel is showcasing a diverse selection of investment opportunities including completed and off-plan residential units – offering rental yields of six per cent and above – and land plots for commercial, residential or hotel development at prime locations such as the world-famous Palm Jumeirah and the up-and-coming Deira Islands.
Nakheel already has more than 27,500 international investors who have spent EUR28 billion on over 42,000 land plots or built units. Europeans account for nearly 4,000 of them, with EUR1.9 billion worth of investments with the company. In the last 12 months alone, 360 investors from Europe have bought EUR174 million worth of Nakheel property.
Nakheel's arrival in Munich comes just days after the Dubai Government announced its new tourism targets - 21 to 23 million annual visitors to the emirate by 2022 and 25 million by 2025. Dubai is already the fourth most visited city in the world and home to the world's busiest airport with 88.2 million international passengers last year. The emirate's population is expected to increase from 3.2 million today to more than five million by 2030.
Nakheel Chairman, Ali Rashid Lootah, said, "These figures speak for themselves. Innovative thinking and bold ambition has turned Dubai into one of the most successful, fastest-growing cities in the world, and Nakheel's ground-breaking, landmark developments – past, present and future – are key to enhancing Dubai's position as a global hub for living, trade, tourism, leisure and investment. We are delighted to be back at Expo Real to represent Dubai and its unrivalled opportunities for investors to become part of the city's exciting, ever-growing real estate scene."
Since first visiting Expo Real three years ago, Nakheel has announced year-on-year profit increases, handed over almost 5,400 units to customers, announced construction contracts to the tune of EUR3.7 billion, delivered and opened new retail and hospitality destinations and launched a wide range of new projects across all real estate sectors.
The Nakheel stand at Expo Real features scale models of Palm Jumeirah and one of its newest landmarks – the iconic, 260 metre tall PALM360 twin-tower hotel and residential complex featuring 1,115 square metre penthouses, the world's largest rooftop infinity pool and, as the name suggests, 360 degree views of Dubai. Ground work on the project is under way, with a construction tender expected soon.
Follow Emirates 24|7 on Google News.