National Bank of Fujairah reports 2017 profit growth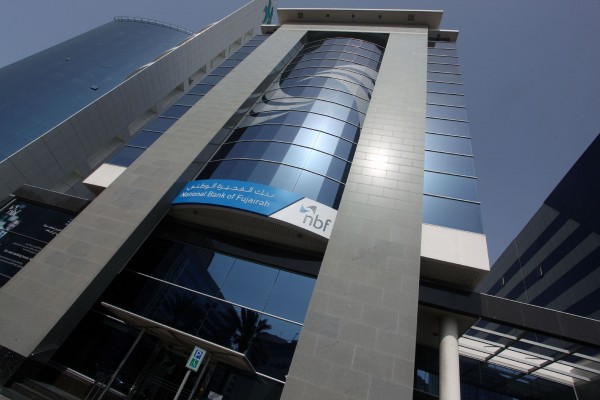 The National Bank of Fujairah has reported an increased operating profit for 2017 of AED913.6 million, up by 5.5 percent from the 2016 figure of AED866 million.
"This reflects a high level of resilience in the bank's core business and enhanced balance sheet management in a rising interest rate environment," the bank said in a statement.
The bank's strong operating profit enabled it to absorb elevated level of impairment losses and record a growth in net profit of 2.5 percent to AED 471.9 million compared to AED460.4 million in 2016.
"The Board is encouraged by the continued development and success of the NBF franchise," according to its Chairman, H.H. Sheikh Saleh bin Mohammed Al Sharqi. "NBF has delivered strong performance through its renewed focus on being the financial partner for business, and meeting its customers' professional and personal needs. NBF's customer centric business philosophy, successful track record of execution and adaptability to change enables it to achieve exceptional client satisfaction and generate exceptional shareholder value."
The Bank's Deputy Chairman, Easa Saleh Al Gurg, commented that "NBF's solid performance was achieved in the face of the ongoing challenges in the business environment, underlining its focus on true value creation, exceptional customer service and the development of an agile business model. Prudent risk management and corporate governance practices, strong capital adequacy, healthy liquidity and success in leveraging technology continue to enhance the Group's ability to navigate through times of uncertainty and allow us to emerge stronger for future growth."
Operating income at AED1.4 billion saw a growth of 4.5 percent compared to 2016. Income from investments and Islamic instruments increased to AED19.3 million compared to AED11.1 million in 2016, a growth of 73.6 per cent.
Net interest income and net income from Islamic financing and investment activities for the year grew by 8.2 percent to AED 917.6 million compared to 2016.
Operating expenses increased by 2.6 per cent, reflecting NBF's disciplined cost management, prudent investments in our businesses, systems and infrastructure, including a set of digital initiatives to enhance our future offerings and customer service. Cost-to-income ratio stood at 33.7 per cent, compared to 34.4 percent in 2016.
NBF's prudent loan loss provisioning policy resulted in net impairment losses of AED441.7 million compared to AED405.5 million in 2016. The NPL ratio was 5.53 percent compared to 4.95 percent as at 31 December 2016. Total provision coverage ratio stood at 89.5 percent compared to 101.3 percent as at 31 December 2016.
Loans and advances and Islamic financing receivables rose 5.5 percent from AED 22.8 billion at 2016 year end to AED 24.1 billion.
Customer deposits and Islamic customer deposits increased by 7.4 percent from AED 25.9 billion at 2016 year end to AED 27.9 billion.
Investments and Islamic instruments were up 7.3 percent, representing 5.2 percent of total assets.
Shareholders' equity of AED4.9 billion showed an increase of 6.8 percent from the 2016 year end.
Strong capital adequacy and lending to stable resources ratios were maintained at 17.5 percent (Tier 1 ratio of 15.1 per cent) and 86.9 percent respectively, well ahead of the UAE Central Bank's minimum requirements. The bank continues to maintain a high eligible liquid assets ratio at 24.1 percent and its Basel III net stable funding ratio stood at 107.1 per cent, while its liquidity coverage ratio was 270 per cent.
Return on average assets was 1.3 percent (31 December 2016: 1.4 percent) and return on average equity was 10.0 percent (31 December 2016: 10.4 percent).
Taking into account the 2017 performance, a distribution of profits of 15 percent (2016: 15 percent) has been recommended in the form of cash dividends of 7.5 percent (2016: 7.5 percent) and bonus shares of 7.5 percent (2016: 7.5 percent) of the paid-up capital.

Follow Emirates 24|7 on Google News.