New Emirati free trade zone for European markets announced at Hannover Messe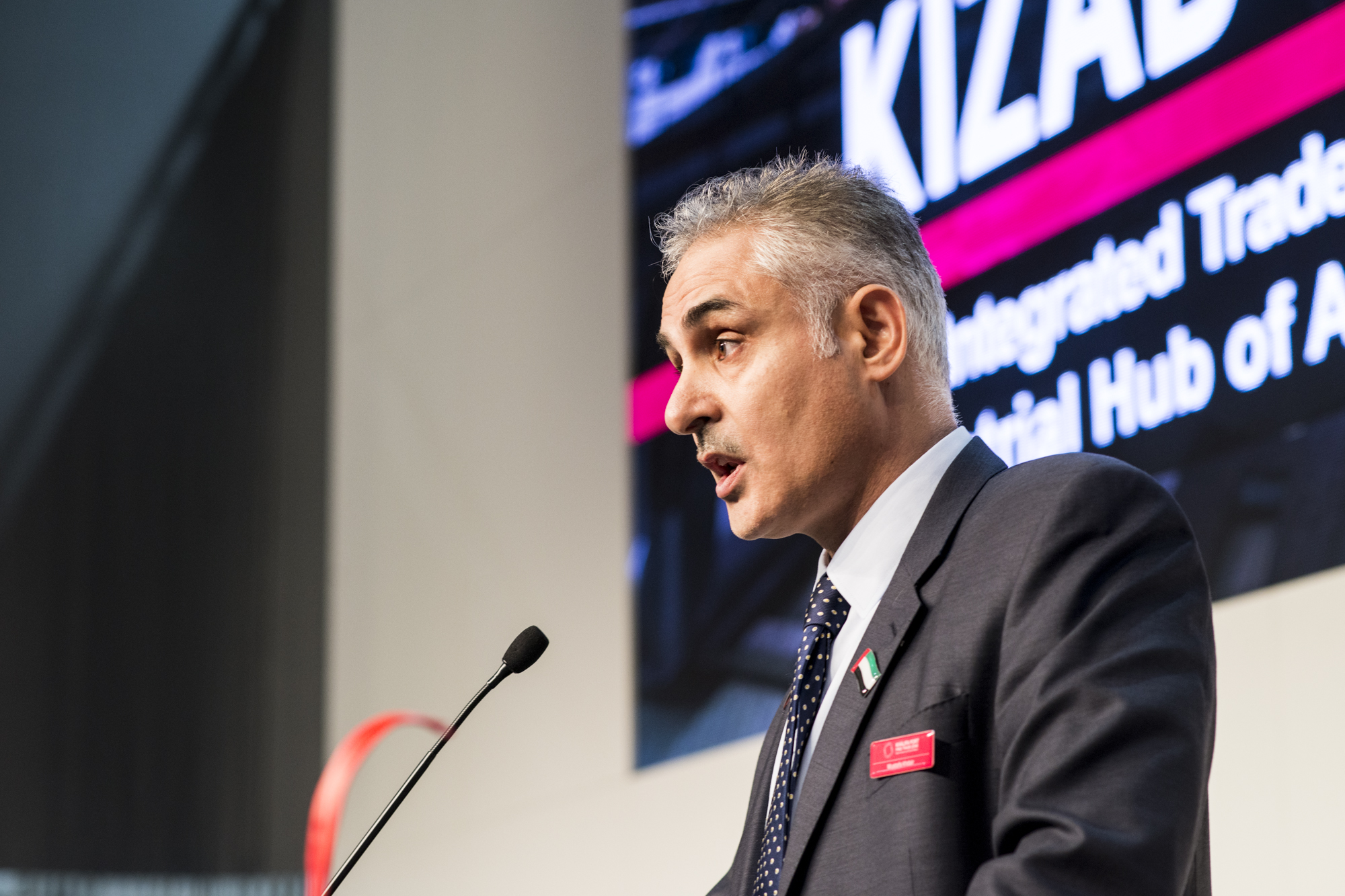 Abu Dhabi Ports announced today that its Khalifa Port Free Trade Zone will open to European markets, revealing details to an international audience during the sixth annual UAE Business and Investment Forum at Hannover Messe.
Mana Mohammed Saeed Al Mulla, CEO of Khalifa Industrial Zone, KIZAD, noted that the new free trade zone, which boosted the total size of KIZAD free trade space to more than 100 million square metres, has received 130 international and local investors since opening in 2016.
The Business and Investment Forum is a key annual event for raising awareness about foreign direct investment opportunities available to international stakeholders and conducting business-to-business and business-to-government meetings.
Across keynote speeches and three panel discussions, high-level officials and representatives from leading Emirati manufacturers and industry organisations discussed the country's transition to a post-oil economy, innovation and technological applications throughout the UAE, and the national readiness for international investments.
In particular, government officials highlighted the vital role of SMEs to the UAE, describing them as the "backbone" of the economy, as well as noting the strength of German-Emirati trade relations and ongoing direct investments.
Speaking to an audience of international stakeholders and investors, Abdullah Al Saleh, Undersecretary of the Ministry of Economy, said, "Collectively, small- and medium-sized enterprises form the backbone of our national economy. SMEs account for over 60 per cent of the UAE's GDP, so we are committed to facilitating their sustained and comprehensive growth – especially those that are directly involved in industrial production."
Also introducing the event was Ali Majed Al Mansouri, Chairman of the Department of Economic Development-Abu Dhabi, who spoke of the Emirate's focus on the Fourth Industrial Revolution, 4IR. "This year, we have chosen to highlight the UAE's contribution to the Fourth Industrial Revolution. It is our aim to drive this revolution and lead the efforts to advance these strategic initiatives into a global movement. Last year, the UAE launched a six-pronged operational programme, representing the first national policy to adopt technologies in support of 4IR," Al Mansouri said.
Ali Abdullah Al Ahmed, the UAE Ambassador to Germany, spoke of the strong business and financial relations between the two countries. Al Ahmed noted that the UAE is Germany's largest trade partner in the Middle East and North Africa region with bilateral trade that amounted to 15.52 billion Euros in 2015, which is equivalent to 30 per cent of the total trade with the region.
Follow Emirates 24|7 on Google News.