New gadgets too complex for most users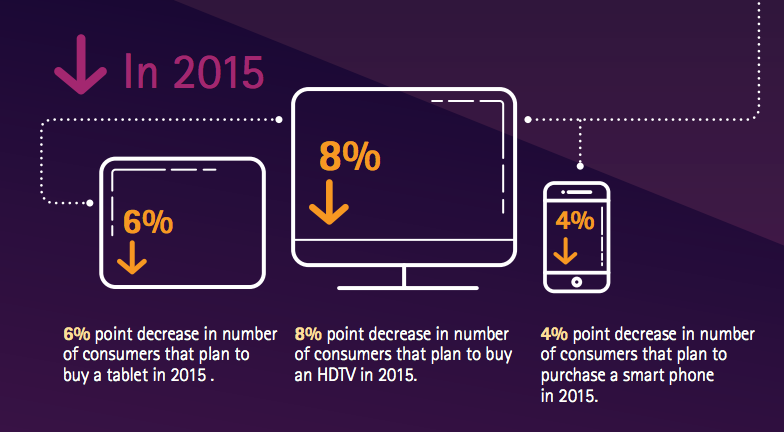 Are today's gadgets too difficult to use? According to a just released survey result by management consultancy Accenture, a majority say several of the gadgets they have purchased is too complicated to use.

The Accenture survey also throws light on why tech companies need to focus on make their products more user friendly and simple.

"An alarming 83 per cent of those purchasing intelligent devices have difficulty using them, finding them too complicated to use, struggling to set them up properly, discovering they did not work as advertised or being unable to connect them to the Internet—all problems which are encountered quickly after the consumer opens the box of the new device," the report states.

According to it the industry has to address the challenges in a more aggressive manner and do it quickly if the new "fit-for-purpose" devices has to move from early adoption to mainstream and reach their full market potential.

"Early adopters are key influencers to the broader market and their dissatisfaction is a significant barrier. Particularly in a digital marketplace where social media and word of mouth are highly influential on purchase decisions…."

The survey also pointed out that smartphones have emerged as the number one device that consumers plan to buy in 2015, followed by tablets and laptops.

"The big four – smartphones, tablets, laptop computers, and HDTV – continue to dominate purchase plans, and just like last year, between a third and a fourth of consumers are planning to buy devices in categories where they already own a product," says Accenture in its report.

Though the results are not at all surprising – it has been a similar pattern during the past few years – what's interesting about the latest results is that the numbers are dropping.

According to the results the pace of growth may be slowing. While 54 per cent of those participating in the survey pointed out their intent to go for smartphones, the number has dropped by 4 per cent compared to 2014. The number has dropped by six, five and eight per cent with regard to tablet, laptops and HDTV.

The result according to the report is particularly true in mature markets. "From 2014 to 2015, the percentage of consumers that plan to buy 9 of the 13 products we investigated is estimated to drop," the report notes.

Interestingly, the report also points out that only 8 per cent of those surveyed said they currently own a wearable device. The number is expected to increase to 12 per cent in 2015, 17 per cent during the next three years and 40 per cent the next five years. It is a similar trend that we see in the smart watch segment as well.

Currently only 7 per cent own a smart watch while the number is expected to grow by 12 and 17 per cent during the next 12 months to three years.

However, expect greater momentum following the Apple watch later this year. Multiple number of cheaper wears are also expected to launch this year. Lenovo yesterday announced that it plans to come out with its own version of the smart watch and has priced it at less than $100.


The result also pointed out that 41 per cent plan to buy a home connected surveillance camera and security system within five years while 39 per cent plan to buy a smart home thermostat and wearable health device by 2020.

About 37 per cent plan to buy an in-vehicle entertainment system by 2020.

Parrot the French company that makes personal drones have just announced the RNB6 in-dash car entertainment system at the CES in Las Vegas.

What's significant about the 7 inch touchscreen display is the fact that it supports both Apple's CarPlay and the Android Auto with voice support. The device is expected to hit the market during the latter half of 2015.

The Accenture Digital Consumer Survey for communications, media and technology companies was conducted online between October and November 2014, with 24,000 consumers in 24 countries which included Australia, India, Saudi Arabia, Turkey, UAE, UK, US among others.
Follow Emirates 24|7 on Google News.