New hotel classification system for Abu Dhabi hotels to be launched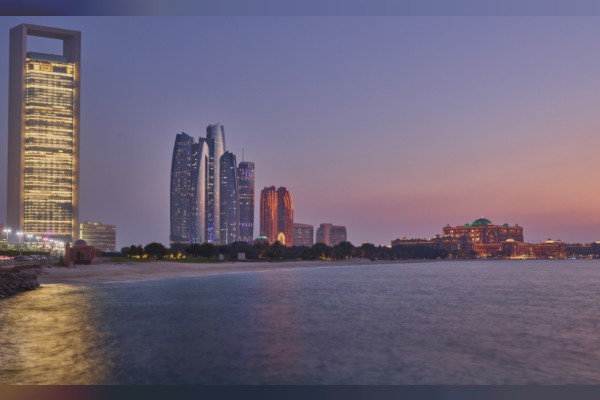 The Department of Culture and Tourism - Abu Dhabi (DCT Abu Dhabi) has developed a brand new classification system for all hotels in the emirate, which will be rolled out for all establishments in the coming months.
A classification system provides guidance for guests to make an informed decision about the choice of accommodation on leisure or business trips by identifying differences between the hotel levels based on infrastructure and service.
Currently, Abu Dhabi's classification system, which is based on international standards, provides clarity for international tourists and guests visiting the destination for the first time who may have no previous experience about hotels in the area. Travel agencies and operators also depend on the hotel classification while setting their packages or guiding individual customers.
The existing system introduced in 2007 has been recognised by the international travel trade as a leading system and has enhanced standards in the Abu Dhabi hotel industry since its inception. These standards have seen record-breaking numbers of overseas travelers visit Abu Dhabi in successive years.
The new classification system will focus on enhancing the guest experience and improve the management of visitor expectations and will build upon the original system. It will be available in the form of a manual, which DCT Abu Dhabi hopes will be adopted by all the emirate's hotels on its introduction. The manual will ensure that the classification system and quality of service in Abu Dhabi's hospitality industry is of the highest international standards, but is also simple enough to attract and encourage investments in the sector.
The main change has been in service delivery, which DCT Abu Dhabi's research showed is by far the most important factor for visitors, as travelers are increasingly valuing quality of service, attentiveness of staff and uniqueness of their experience on leisure as well as on business trips.
The enhancements in the hotel classification system will cover both the standards and requirements as well as the procedure for classification. The minimum standards required for licensing have been restructured to focus only on objective tangible criteria. In addition, rating criteria, which depend on individual assessment visits by inspectors, have also been significantly enhanced, determining the final star rating.
As for the process, a higher focus is placed on guest satisfaction, by incorporating a 'Guest Experience Index' in monitoring the performance of hotel establishments, and allowing for 'mystery shopper' audits in cases of underperformance.
Finally, optional hotel designators have been introduced, giving hotel establishments the opportunity to highlight their unique features and better match guest expectations. Examples include boutique, family and luxury hotels.
"This new Hotel Classification System reflects DCT Abu Dhabi's commitment to further establishing Abu Dhabi as a world-class, 21st century destination of distinction and a leading destination for sustainable tourism. It combines the latest systems and international best practice to provide visitors with the highest quality experience," said Saif Saeed Ghobash, Undersecretary at DCT Abu Dhabi.
"This new system is the product of in-depth international benchmarking, detailed stakeholder consultations, as well as testing and research to ensure that all visitors to Abu Dhabi's hotels are guaranteed a consistently high-quality stay. It will also work in concert with recent government edicts which have reduced tourism and municipality fees as well as the step to allow full VAT refunds for tourists. These latest edicts will encourage further investment into the emirate's tourism sector."
Follow Emirates 24|7 on Google News.