No staff in this Mashreq branch – and it works just as well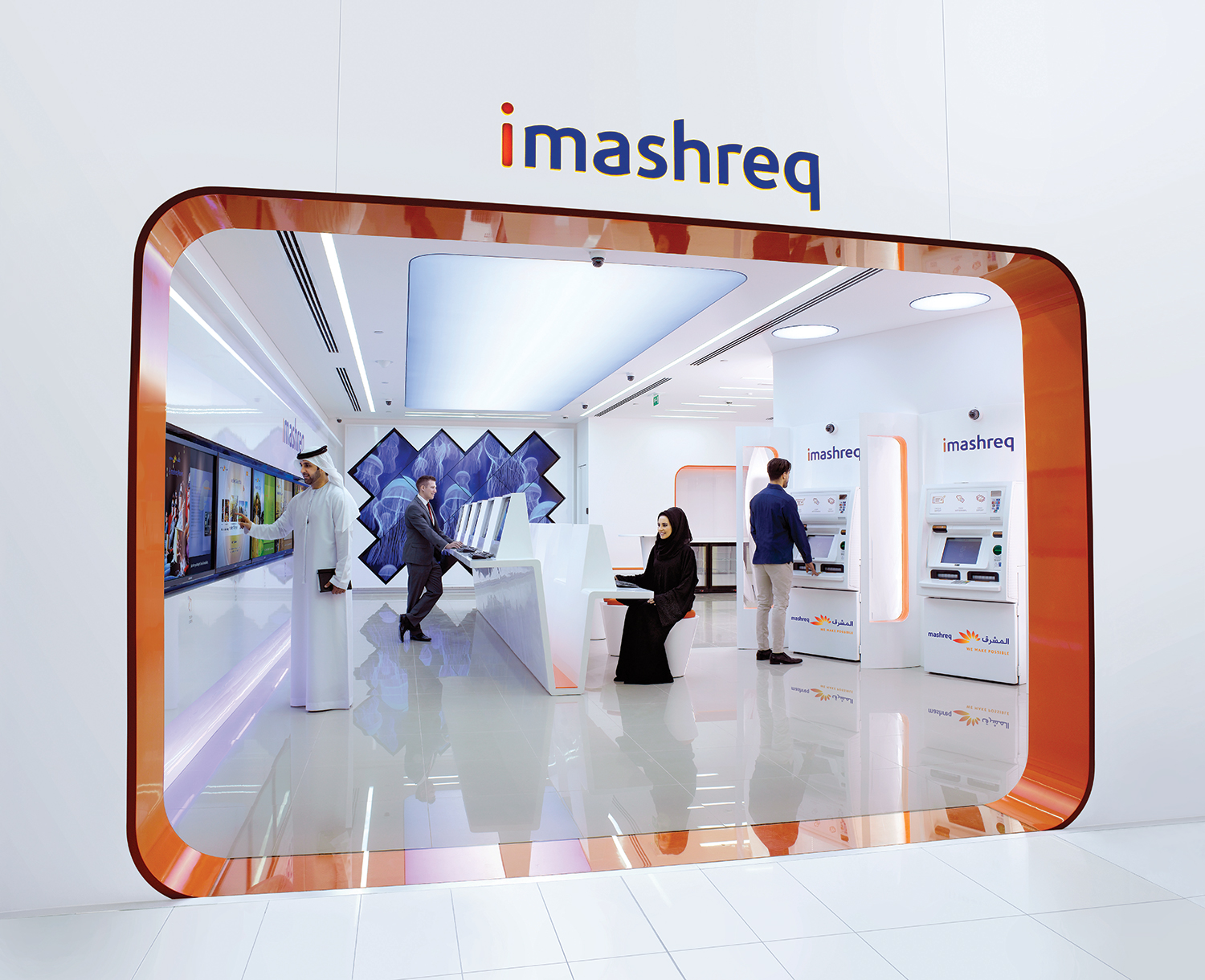 Don't be surprised the next time you step into a bank branch and don't find any executives – either at the doorstep or in cubicles.

With the advances in technology, UAE banks are increasingly relying on innovation for better customer experience and – above all – to provide self-service to customer.

Dubai-based lender Mashreq has introduced iMashreq (perhaps taking cue from Apple) concept of self-service banking for its customers in the UAE.

The new branch at the Deira City Centre Metro will allow customers to make banking transactions without having to interact with a person. Opening a bank account, making a utility payment or applying for a new credit card can be all done on the spot using digital devices placed in the branch.

Under the self-service system, the customers will also be able print their cheque books on the spot at a later stage.

But does adopting new technology mean cutting down the workforce?

Farhad Irani, head of retail banking group at Mashreq, categorically says 'no'.

"These are objectives to reduce cost, No. Will that come as by product? Yes," Irani said vehemently.

"Our original objective is to drive experience. The critical question being asked across the world banking is what the future role of the branch is. It is not that the branches will go away but they will expand. It is no the number of people in the branches that will reduce; they might even expand. But the role of the people in the branches will change dramatically," Irani told 'Emirates24l7' in an interview.

He said that, in the future, customers won't visit bank branches to transact, take or deposit cash and ask for TT draft or other things but they will go to branch to get advice, to chat about restructuring of their loans, making investments, looking after their SME business, etc. The branch will increasingly cater to medium and small enterprises, he said.

"In our financial plan we have plan to open four to five branches but we are flexible. Depending on the experience in the first six months we may expand it even further. We are investing in this technology to deliver a better customer experience. The world is going digital," Irani said.

"Dubai and Abu Dhabi," according to Irani, "are getting very populous and traffic is a problem. Customers cannot always visit branches. We don't expect customers to come to us – we have to go to them. We go to them with mobile technology. If they are in this branch and want to talk to an individual they get in to one of our cubes where they can talk to an agent".

Initially, two people will be used to help customers in first few months.

"We are flexible if we need to have two people permanently we will have them, it all depends on customer feedback and how they experience that. We have 4,800 people," he added.

Follow Emirates 24|7 on Google News.