Nokia CEO sees billions from Microsoft deal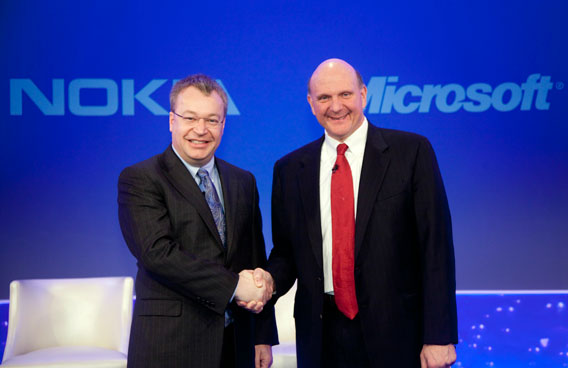 Nokia's CEO on Sunday touted its recent alliance with Microsoft, saying it would be worth billions to the Finnish cellphone maker, which is seeking to catch up in the fiercely competitive smartphone market.
Nokia announced on Friday that it was teaming up with Microsoft to take on Google and Apple in the smartphone market.
"Microsoft is contributing to Nokia substantial monetary value," Stephen Elop said on Sunday in a presentation ahead of the Mobile World Congress in Barcelona.
"Some people interpret that to be in the millions or tens of millions," said Elop, who left Microsoft to take the helm of Nokia in September.
It was, however, a much better deal than that for Nokia, Elop said because it "is measured in the B's not M's."
While Nokia was clearly dependent on Microsoft's Windows phone, Elop said Microsoft was also putting a "very significant bet on Nokia delivering location-based services."
Follow Emirates 24|7 on Google News.