Noor Bank rings bell to celebrate Nasdaq Dubai Listing of US$500 million Sukuk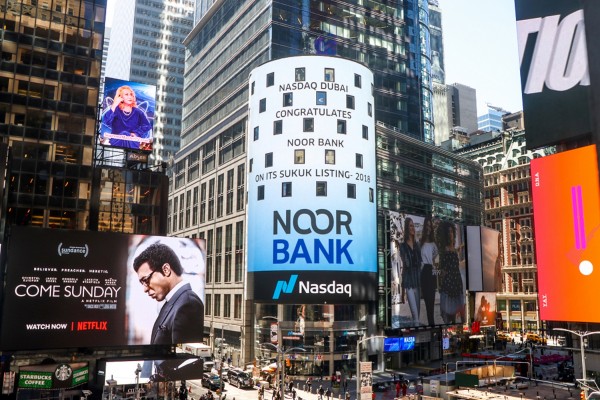 John Iossifidis, Chief Executive Officer, Noor Bank, on 16th May rang Nasdaq Dubai's market-opening bell to celebrate the listing of Noor Bank's US$500 million Sukuk. The listing was acknowledged with a prominent congratulatory message displayed on Nasdaq Tower in Times Square, New York, United States.
The listing marks Noor Bank's third Sukuk on the region's international exchange, following two listings in 2015 and 2016. The issuance orders included US$1.07 billion from 50 bids across the Middle East, Asia and Europe.
Follow Emirates 24|7 on Google News.