Noor rolls out commodity murabaha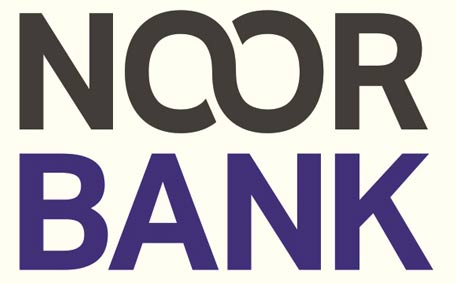 Dubai-based Noor Bank has processed online commodity murabaha financing transactions worth approximately Dh14 million for one of its large SME clients on the Tradeflow platform of Dubai Multi Commodities Centre (DMCC), which offers a central, online registry of ownership for commodities in the UAE.
Following the successful initial transactions conducted on the shariah-compliant electronic platform, Noor Bank is set to roll out this service for all its Corporate and SME borrowing relationships. This will augment Noor Bank's interbank online commodity murabaha settlement capability developed on the DMCC platform earlier to support treasury transactions.
The structure established with DMCC for the settlement of commodity murabaha for Corporate and SME financing transactions enables a higher degree of process digitization, shorter turnaround time and better cut-offs for clients with same day processing. The platform also allows for greater sharia compliance as the goods are in existence in the UAE, and are accessible for inspection and full possession.
Speaking on the topic at the sidelines of the 11th Annual Middle East Trade & Export Finance Conference 2014, Ehsaan Ahmed, Global Transaction Services Head, Noor Bank, said: "We are delighted to have achieved this milestone. The successful execution of these transactions highlights Noor Bank's innovation and leadership in the Islamic banking industry. The solution implemented in close collaboration with DMCC not only adds more value for our clients, but also paves the way for other Islamic banks to follow suit. Undoubtedly, the initiative also reflects our commitment to positioning Dubai as the global Islamic capital."
Paul Boots, Director DMCC Tradeflow, said: "It has been a pleasure to collaborate with Noor Bank to ensure successful Shariah compliant financing transactions take place for their Corporate and SME client base through our DMCC Tradeflow platform. Partnerships like these further demonstrate how DMCC Tradeflow is becoming an indispensable tool for Islamic banks to trade commodities for Murabaha financing and expanding the scope of activities Islamic banks can offer to their clients. Our dedicated platform is proven to be well equipped to facilitate the growth of this thriving and rapidly expanding sector and we will continue to innovate to ensure industry participants can trade with confidence."
Commodity murabaha enables Islamic banks to manage liquidity by selling physical commodities at an agreed profit over a deferred payment period. After receiving title and possession to the commodities, the bank's customers can sell the commodities in the open market to realise their monetary value.
Follow Emirates 24|7 on Google News.