Number of tourists to Dubai grows 11% to 4.57m in first quarter 2017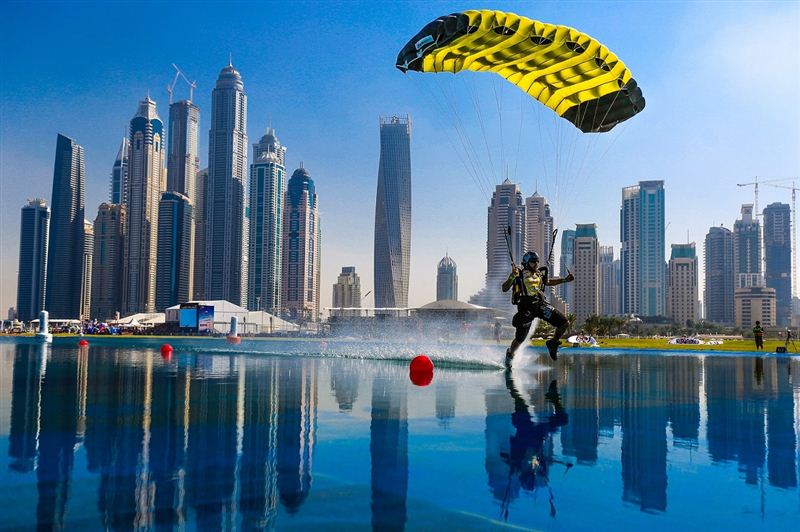 Dubai's tourism sector sustained momentum in its strong start to 2017 with the emirate's Department of Tourism and Commerce Marketing, known as Dubai Tourism, reporting a stellar 11 percent increase in overnight visitation in the first three months of the year compared to the same period in 2016. January to March 2017 saw 4.57 million travellers visit the city, reflecting over double the growth achieved in the first quarter of last year.
Among Dubai's top 20 source markets for inbound tourism, China and Russia continued to top the growth trajectory charts with unparalleled 64 percent and 106 percent increases over Q1 2016, delivering 230,000 and 126,000 tourists respectively. Attributable in a large part to the positive regulatory changes enabling citizens from both countries to obtain free visas-on-arrival in the UAE, this performance spike has resulted in both countries moving up in their rankings as key feeder markets for Dubai, with China at number four and Russia at number 11.
Retaining their stronghold on the top three positions were India, KSA and the UK, accounting collectively for 30 percent of total Q1 visits to Dubai, with India becoming the first ever market to record nearly 580,000 visitors in any one quarter, with a massive 23 percent growth in arrivals between January and March.
Despite its 8 percent drop over 2016, driven due to a backward shift in annual school holidays, KSA continued to drive volumes with 440,000 visitors, while the UK rallied growth with its 5 percent increase to mitigate the declines from KSA and Oman, which rounded off the top 5 with 214,000 overnight guests.
The remainder of the top 10 all saw positive contributions, with Iran up a strong 39 percent, Pakistan up 17 percent, the United States up 6 percent, posting a strong recovery over 2016 performance, Germany maintaining stability, and Kuwait bringing up the GCC contribution with 10 percent growth.
Helal Saeed Almarri, Director-General of Dubai Tourism, said, "Q1 2017 has set us off on a very strong trajectory for the year and we are pleased to see our strategic investments and policy reforms yielding such definitive impact. As Dubai continues to evolve and expand the breadth and depth of its tourism proposition, we expect to amplify the appeal of our city as the top consideration not only for first-time visitors, but also repeat business and leisure travellers. Thanks to the support from our visionary leadership, backed by the strength of our stakeholder collaboration, we have made tremendous strides in ongoing efforts to increase the city's accessibility, minimise barriers to travel, and make it as seamless as possible for prospective tourists to visit and revisit Dubai. China and Russia's strong acceleration in response to our initiatives are a clear reflection of the importance of such measures as facilitators of tourism sector growth."
Almarri went on to say that the positive start to 2017 is an encouraging endorsement of Dubai's overall strategy, saying, "We are prudently aware that travel is among the leading industries undergoing a global transformation. In order for Dubai to fulfil its commitment to the '10X Agenda' set by His Highness Sheikh Mohammed bin Rashid Al Maktoum, Vice President, Prime Minister and Ruler of Dubai, we must be true innovation leaders. Beyond marketing and promoting the city with the endorsement of all our industry partners, our agenda is focused on amplifying advocacy and putting the 'voice of our travellers' at the very heart of defining our future growth priorities. We look forward to the continued support of our government, public and private sector partners as we move a step closer towards delivering 20 million visitors per year by 2020, as well as to collectively creating today, for global travel, what the world may aspire to in 10 years' time."
Follow Emirates 24|7 on Google News.