Oil @ $45: Can Saudi still post a budget surplus?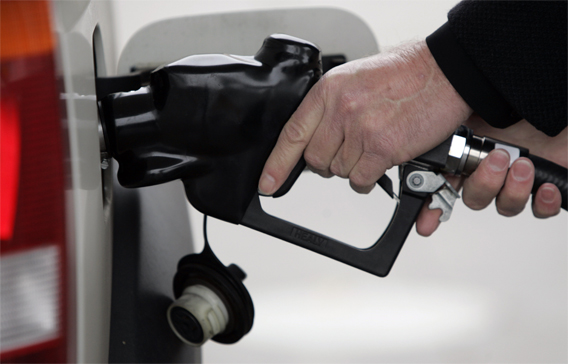 Contrary to Saudi government's forecast of a budget deficit for 2015, the kingdom is expected to post a surplus this year due to the expected recovery in oil price as it has based its budget on a conservative oil price, according to analysts.

"We see that a surplus is achievable as we forecast oil price to average between $72-75/barrel for 2015 which will result in surplus ranging between 55-95bn Saudi riyals, provided budgeted spending remains at SAR860bn," Kuwait-based Global Investment House analysts said in a note.

Saudi government had forecast a deficit of SAR145bn with projected revenue of SAR715bn and expenditure of SAR860bn for the current fiscal year.

As per Global's research, government budgeted revenues at a conservative oil price of $56 per barrel compared to $67 last year; to breakeven, the Kingdom needs an average oil price of $67.5 a barrel, Global researcher Fouad Fahmi Darwish said in the note.

The oil price has been consistently declining over past few months due to oversupply in the global market. Crude tumbled 5 per cent to near six-year lows on Tuesday, with the Brent crude international benchmark briefly trading at par to US prices for the first time in three months.

February Brent crude dropped to $46.19 a barrel while US crude for February delivery was trading at $45.60 a barrel.

But this consistent decline is projected to end and would likely recover in the second half of this year, reinforcing Global's view about the Kingdom posting a surplus this year.

Amr Hussein Elalfy, Managing Director and Global Head of Research at Dubai-based Mubasher Financial Services, predicted that the market consensus seems to agree that the year 2015 will be a story of two halves with low oil prices in the first-half of 2015, followed by recovery in the second half. It forecast Brent crude at $73 by end of year.

"Market sentiment is now more accustomed to seeing low oil prices and even lower – as long as we are still in H1 2015. We tend to agree with market consensus that H2 2015 will be the better half of the year for oil markets. Notwithstanding external shocks, we should see the mean-reversion theory manifest itself in oil markets eventually," Elalfy added.

However, Bank of America-Merrill Lynch disagreed with the Kuwaiti bank on Saudi Arabia posting the budget surplus this year, claiming that even oil average at $75 per barrel will not help the kingdom to post surplus.

"Our initial reading of the recently announced budget, current spending trends and sensitivities suggest a c9% of GDP fiscal deficit in 2015 at $75 a barrel," the US bank said in a note.
Follow Emirates 24|7 on Google News.