Oil inches higher above $87 a barrel in Asia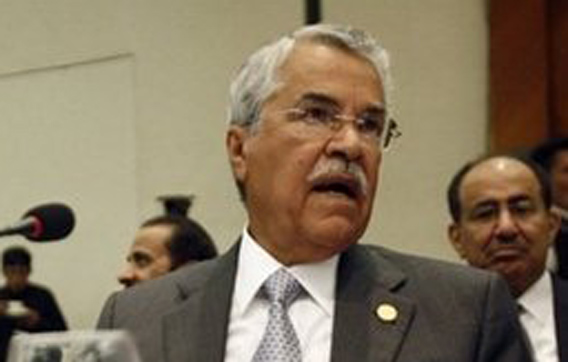 Oil prices inched higher above $87 a barrel Thursday in Asia as traders weighed President Barack Obama's plans to boost the U.S. economy against the possibility that China, the world's biggest energy consumer, will soon raise interest rates to slow growth and contain inflation.
Benchmark crude for March delivery was up 7 cents at $87.40 a barrel at late morning Bangkok time in electronic trading on the New York Mercantile Exchange. The contract rose $1.14 to settle at $87.33 a barrel on Wednesday.
It was the first significant move higher for oil in a week after prices tumbled on signs the Organization of Petroleum Exporting Countries, which produce about 40 percent of the world's crude, could raise production to bring down the price of oil.
Traders are now taking their cue from world stock markets, which moved higher on Obama's call in the State of the Union address to close corporate tax loopholes and lower business tax rates - moves that could stimulate the world's biggest economy and boost demand for fuel.
But the possibility China may raise interest rates or take other tightening measures before Lunar New Year holidays begin next week kept a lid on the oil price in Asian trading on Thursday.
"There is still a strong probability that Chinas central bank will raise interest rates or increase reserve requirements again to cool economic growth there," energy consultants Cameron Hanover said in a report.
Adding to the caution, the Energy Department said U.S. stockpiles of oil and gasoline rose more than expected last week.
Crude supplies expanded by 4.8 million barrels to 340.6 million barrels. Gasoline supplies rose by 2.4 million barrels to 230.1 million barrels, while demand in the past four weeks increased 1.1 percent. Supplies of distillate fuel, which includes diesel and heating oil, declined by 100,000 barrels to 165.7 million barrels.
In other Nymex trading in February contracts, heating oil was up 0.1 cent at $2.671 a gallon while gasoline fell 0.6 cent to $2.425 a gallon. Natural gas for March delivery slipped 0.5 cent to $4.495 per 1,000 cubic feet.
In London, Brent crude was down 6 cents at $97.85 a barrel on the ICE Futures exchange.
Follow Emirates 24|7 on Google News.