Oil price recovery highlights positive effects in global market, says OPEC's UAE governor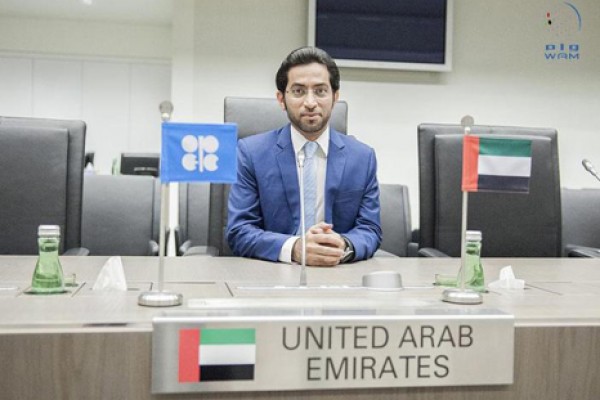 Ahmed Mohammed Al Kaabi, Assistant Under-Secretary for the Oil and Gas industry and Mineral Resources at the Ministry of Energy, and UAE Governor for the Organisation of the Petroleum Exporting Countries, Opec, said that crude oil prices have started to recover, highlighting the positive effects in the global market during the current year.
In a statement to the Emirates News Agency, WAM, he stated that oil markets are currently steady, supported by positive indicators that signal the desire and commitment of oil-producing countries for an agreement to reduce their production, which aims to rebalance global oil markets.
He added that speculators are attracted to buying future contracts in global oil markets, recently highlighting the large buying positions in crude oil, which contributed to the rise of prices at their highest levels in three years.
Al Kaabi stressed that the activity by traders is considered among the most efficient tools for market movement and for preserving stability. He noted that the enthusiasm of traders for buying oil, signals positive market sentiments that leads to a price recovery. He also believes that the rise in the buying of contracts at record levels, shows that speculators are trying to increase global prices.
Opec pledged to reduce production by 1.2 million barrels per day from 1st January, the first reduction of oil production in eight years, to prop up prices and eliminate oversupply. It reached a 90 percent compliance rate in the first month of the agreement.
Global oil market analysts are closely monitoring the producers' commitment to implement the agreement and comply with their pledges on reducing production, as well as US stock market values and the change in oil demand during the coming months, especially with the Asian refining maintenance period between April and June 2017, in addition to the levels of United States crude oil exports, Al Kaabi said.
Follow Emirates 24|7 on Google News.