Overcoming fear is first step to debt recovery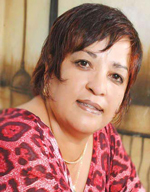 Fear is the main destructive factor hampering those who wish to progress and want to take the first step to debt recovery.

In fact, fear almost never exists. Your emotions create thoughts in your mind and you label it 'fear'. This prevents you from opening your monthly statements to actually see what your true situation is, absorb it, put a plan into action, take creditor's calls and explain that you are planning to meet with them soon to resolve your problems.

Instead, you continue to feed that monster called fear until your emotions are uncontrollable and you start withdrawing, avoiding everyone, becoming unproductive, unsocial. The reason is privately you convince yourself that you 'just need a few more days, or a few more weeks' then you will tackle the problem, so you become a master at avoiding and living past the problem, until the bottom falls out and it feels like your whole world has crumbled.

If you just push that fear aside, ask someone who knows, someone who has experience and then take informed decisions as to the action you must initiate, it will make you feel more confident and comfortable. Fear is not good for your health.

There are psychological ways to overcome fear and conjuring logical stories helps a lot. Start speaking to yourself every single day, motivate yourself, convince yourself that everything will be fine. Guess what? You are going to meet a human being, like you, who is a pure mortal and whatever it is you assume you may be facing, is in your mind, because if you have the power to build inner strength before you activate your plan, you can walk into a room and change the atmosphere, in your favour.

Remember, with tremendous inner power where you continue to hold onto that belief, anything is possible, even miracles and I am not being facetious, or misguiding, it is just how 'mind power' works. Only you have the power to change any situation in your life, nobody else can do this for you and it will make you a better person, for yourself first.

I keep reminding you that debt is not a disease, unless you want it to be, unless you never learn from your mistakes and repeat the same problems throughout your lifetime. We learn many lessons as we progress through life's path, this is one of them and many people experience this in their lives, just that many don't share it. So don't assume when you look at someone else that their life is perfect, that they have no problems, maybe no debt problems because you are probably very wrong. Everyone has their problems in life, just they it varies from one to the other.

Your only job is to get yourself to the safe side of the fence and in many instances that means you need to get humble, learn the value of humility, drop the ego and facades, stop competition, lose materialism and appreciate the true value of everything, be nice to people, be kind, reach out to help others even if you have nothing in your hand, just your reach could brighten their day.

When you give with an open heart, it comes back to you, more than you imagine and remember, nobody is bad, not you, the creditor or the legal system as things must be in place to effectively function and the lesson here is learn to be organized and in line with regulation, policy and norms that is clearly stipulated as nothing can thrive in chaos.

It's not the creditor's fault you are in this situation, not your spouse, partner, family or that person that asked you to take the loan for them and now has absconded. It's not even the legal processes fault, it's only yours, so take ownership and responsibility as it will transform you into a better person.

Excuses are feeble and worse than lies unless they are truly justified and you have tried but not progressed and there are situations like this, but my advice is, try harder, ask for more time, explain and repeat your situation 100 times if you must, but do it from your heart if you really mean it so the other person can feel your authenticity. Don't just make excuses because you lose credibility.

Fear exists at a very low frequency in your body, which means if you continue to live in fear, you will continue to manifest the fearful situations you are trying to avoid. You need to uplift your spirit, be a happy person in spite of the situation, look for all the positives, be pleasant to be around and stop beating your sad story to death as people get sick of it and they will start avoiding you like the plaque.

Nobody needs to know, just go along being your daily pleasant new found self. Read positive inspirational books, review successful mentors, watch their online videos, learn how to do positive daily practices that will raise your vibration and sooner than you think, everything will change for you. This is not a tale out of a story book and it may be very hard to consume right now, but it is the only practice that will bring those things and situations into your life that you desire, guaranteed.

Remember, what you attract you get more of so if you are pleasant, nice, kind, giving and great to be around, then you will get more of the same and this does not have to be the Law of Attraction advice, this is age-old advice from decades ago that people have elevated on another level. It goes without saying if I am nice, I am going to attract good things into my life but if I am nasty and mean, then I will only get the nasty and mean coming into my life.

It is 2015 people; you have been blessed with another year and don't let fear engulf this year too, make this your very best year of recovery and transforming yourself and your life so you can finally achieve your dreams.

Remember, fear is a monster, so lose it today!

Note: Theda Muller is a UAE-based author of two books: Embrace Financial Freedom Volume One: 10 Proven Ways To Release Debt And Emotional Fears In Today's Economy, and Volume Two: Releasing Fear And Bouncing Back From A Debt Crisis. She also conducts webinars and live workshops on debt recovery.

Note 2: The views expressed are the author's own and do not reflect in any way, the views of Emirates24|7. Readers are advised to carry out their own due diligence before taking any decision.
Follow Emirates 24|7 on Google News.