Palm Jumeirah pulls in the crowds as Nakheel goes on show in Shanghai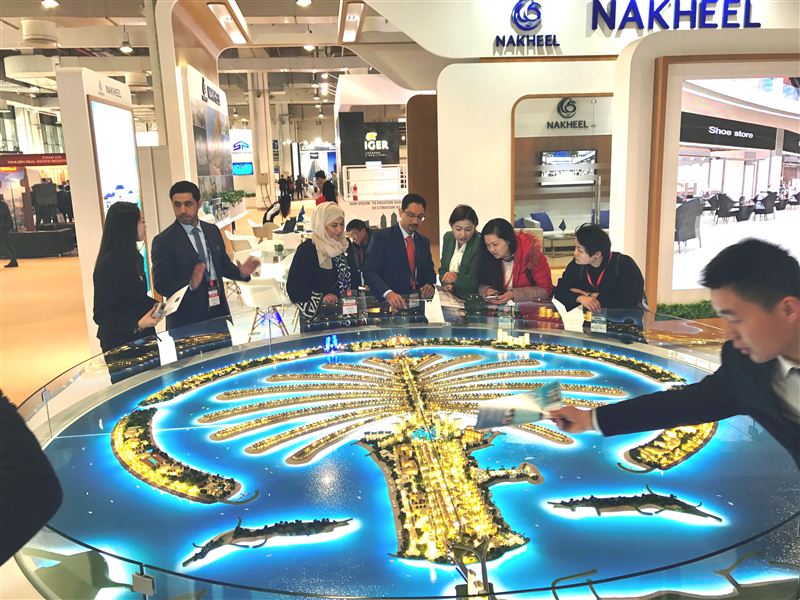 Palm Jumeirah and its latest iconic creation – PALM M 360 – are pulling in the crowds in Shanghai, where Dubai developer Nakheel is exhibiting more than USD1.6 billion of real estate.
The world-famous island is proving to be the star attraction at the three-day Dubai Property Show, taking place in Shanghai for the first time.
Nakheel and its diverse range of projects are at the event to further expand the company's Chinese and Far Eastern customer portfolio by highlighting Dubai's unrivalled investment opportunities.
Nakheel already has over 600 customers, who have bought nearly 1,000 Nakheel properties collectively worth USD270 million, from the region.
Among the Nakheel projects on show is PALM 360, Nakheel's latest creation for Palm Jumeirah.
The 220 metre twin tower landmark development features 12,000 sq ft penthouses, an infinity sky pool that is longer than a football pitch and, as the name suggests, 360 degree views of Dubai. Also on display – and drawing major interest from Chinese investors – are The Palm Tower, Warsan Village and Dragon City, home to the globally-famous Dragon Mart.
Dubai is currently home to 200,000 Chinese people, who make up 10 per cent of the city's population. Around 50,000 of them live at Warsan Village/International City – the biggest Chinese community in Dubai.
Follow Emirates 24|7 on Google News.