Personal finance: Meet the 'faceless debtor'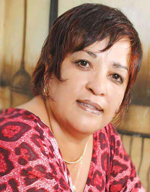 Over the past few weeks it's been encouraging to see what we have always referred to as 'the faceless debtor', taking the first step to seek dire help needed.
I know that it's not been easy but it is a decision that had to be taken long before their debt situation spiraled out of control, however there were and still is many negative factors that prevents a debtor from confiding in anyone and generally, they are:

1. Nobody ever listens to their story, the only thing that matters and is demanded most times, is the overdue and outstanding;

2. Not only viewed in a negative light, but are subjected to immense discrimination because of their debt situation and thus treated badly most times;

3. Always at the mercy of the creditor who assumes a position of power and 'untouchable attitude';

4. Mostly never given the time they deserve in spite of taking the first step to take ownership and responsibility to seek help;

5. Simply handled at the mercy of the creditor and most times have no voice to express their inability to meet newly structured EMI's or request reviews, they are only subjected to being pushed around from pillar to post at the mercy of creditors;

6. Subjected to negative situations completely out of their control simply because they are afforded no choices much of the time, where the only choice they finally have is to accept their lot in life and succumb to legal action; with no recourse;

Creditors need to understand a few pertinent points:

a. Not all debtors are in a self-inflicted situation;

b. Not all debtors are not willing to take ownership and responsibility;

c. If a debtor tells you they need a reduced EMI then not all of them are playing games, in fact they are committed to repaying their debt they just need your consideration and many beg profusely where all of their attempts fall on blind ears or eyes;

d. It is humiliating for anyone who is facing a debt-crisis to take the first step to share their situation with someone whom they assume will understand.
So when the outcome is negative and degrading then you have negatively impacted on the human spirit, which means even of the debtor had good intentions, just your attitude could make them throw in the towel and walk away.
Then the creditor should not blame the situation or the system, but themselves as it is self-inflicted because they turned a blind eye to a situation that could have been salvaged;

e. Not all debtors are dishonest, many have good intentions and are people of integrity and like any negative situation, it will change the way they react to any negative response they receive. It is a 2-way street, not 1-way;

f. People are willing to change their situation if they succeed in securing a creditors support, where this is true for most situations;

g. If the one creditor refuses to help it means the downfall of the debtors entire situation and have creditors ever thought about this? Or is achieving targets more of a priority than saving a life?

Here's a lesson to everyone:
When everyone finds themselves facing a dire downturn in any market then it is time to take hands, remove the stigma's and look ahead at 'what could be', not 'what is' and if we can collectively do this, then half the problem is resolved.

We are all key components of this evolution to transform any situation big or small but it seems some components have owned themselves the right to take control, to demand, humiliate and degrade others and only because they are in a position of power, never assuming that one fine day they could find themselves facing the same problem.

If you as the creditor feels that by approving or agreeing to a debtor's request that you will just your company policies, then you can own yourself the right to take it a step further by presenting and justifying the debtors request to your senior management.
The worst outcome is they refuse but if you are determined and the solution is reasonable, logical or justifiable then it is your job to serve that debtor and pave the way for other debtors to be afforded the same solution.
When we want change and we know it's possible, then we must learn to do things differently to start positively impacting the world.
It is just not about 'your space' because if things continue as they are, then nothing will change and maybe one day in the near future, your space will be redundant or non-existent as we must also learn to maintain our space with continuous positive improvements, because these days jobs are not even guaranteed.
Creditors who try to convince debtors or any other external parties that 'we have a new holistic approach to dealing with creditors' when realistically nothing has changed as debtors are still facing these tough challenges of securing the help they need, where legal action threats continue regardless of the new policies, then it's time to smell the coffee as nobody has the time or the right to play with people's lives under the auspice of change when the latter does not really exist or the help extended is minimal with double standards still ongoing.

Time is of the essence and the proof is always in the eating. In life what you give out you get no matter who you are and if your façade is different to what is practice, then it's time to change as you are not only seated in a large organisation, but in a country who needs you to positively do your bit and positively impact on the countries growth, prosperity and continued success.

We are never too small to do our bit and if collectively we all do our bit, then it will improve the situation and positively impact everyone and I guess not many think this way but it's time to do so as you are not an island, your actions impact the lives of others which must be respected.

[Note 1: Theda Muller is a UAE-based author of two books: Embrace Financial Freedom Volume One: 10 Proven Ways To Release Debt And Emotional Fears In Today's Economy, and Volume Two: Releasing Fear And Bouncing Back From A Debt Crisis.

[Note 2: The views expressed are the author's own and do not reflect in any way, the views of Emirates 24|7. Readers are advised to carry out their own due diligence before taking any decision.]
Follow Emirates 24|7 on Google News.