Playful Poulter fails to tease tweets out of Tiger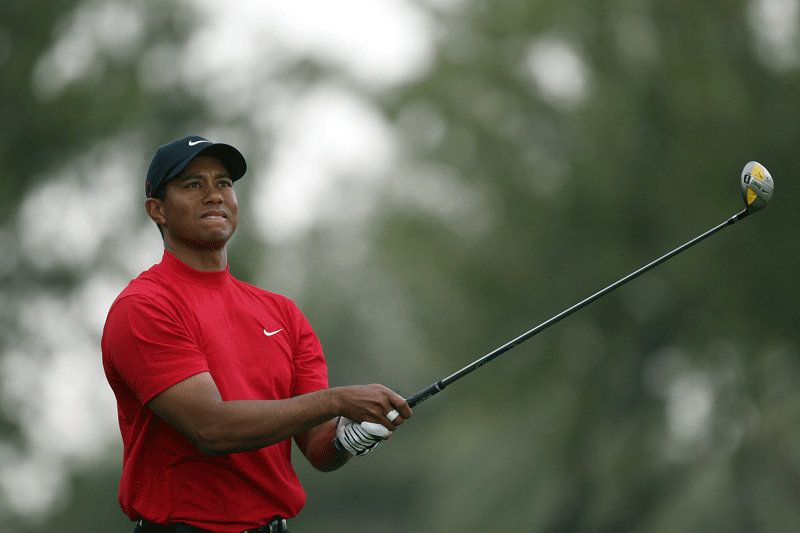 Tiger Woods, who is still a relative novice on Twitter, refused to take the bait offered repeatedly on the social network by a playful Ian Poulter on Tuesday.
Two days before making his first PGA Tour appearance of the year at Torrey Pines in the Farmers Insurance Open, Woods engaged his Twitter followers in a question-and-answer session, prompting Poulter to leap into action.
"@TigerWoods why don't you follow the Lads @WestwoodLee etc & join the banter. We could have a good laugh & let people join in our fun," Poulter tweeted.
Poulter then tweeted fellow Englishman Lee Westwood, the world number one: "@TigerWoods wants some questions. What shall we ask him"
Getting nothing in reply from Woods, Poulter tweeted Westwood: "im not having it that No3 (Woods's world ranking) is writing his own tweets. He doesn't want to play."
Poulter, one of golf's most prolific tweeters with more than a million followers, decided to give Woods advice on how straightforward it was to post tweets, along with pictures.
"see it's easy take a picture and post it straight away. I'm having a cupa right now," said the Englishman, whose face was buried in a cup of tea in the picture accompanying his tweet.
NO RESPONSE
Again no response from Woods.
Poulter refused to give up, tweeting: "Tiger give us a smile, Tiger Tiger give us a smile. Tiger give us a smile. Come on @TigerWoods shall we sing a song for you?"
Westwood, whose banter with Poulter on Twitter over the last two months has richly entertained their respective followers, joined in on the act.
"@TigerWoods is it true you've dyed your hair Ginger, singed (sic) a deal with IJP (Poulter) clothing and bought a White Ferrari cos your in awe of poults?" Westwood tweeted.
Again no reply from Woods, who now has 449,698 followers on Twitter.
Poulter finally gave up for the day on prompting any reaction from Woods, tweeting: "Just for the record for our friends that dont have a sense of humor we all get on great with tiger, its called having some Banter & Fun."
Woods, who has been carefully crafting an image rebuild since being engulfed by a sex scandal at the end of 2009, sent out 10 replies on Twitter on Tuesday after alerting his followers to the impromptu Q&A.
"Don't think it was designed to be played that wet," he tweeted about his thoughts on last year's Ryder Cup venue at Celtic Manor in Wales.
"Hoo-yah!" he replied when asked to tweet 'Hoo-yah' for all the U.S. Navy deep-sea divers.
Having answered 10 questions, Woods then ended by saying: "...signing off till next time."
Follow Emirates 24|7 on Google News.