Rents in Dubai's Springs up 71% from 2010-11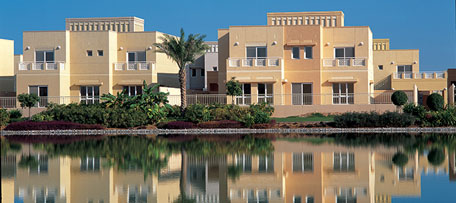 Rents of three-bed villas and townhouses in The Meadows and The Springs communities are still 29 per cent lower than their peak rentals in 2008, a report by Asteco, a real estate consultancy, reveals.
However, aaverage rentals for The Meadows are up 29.44 per cent to Dh233,000 per annum (pa) in 2015 from the lows of Dh180,000 pa in 2010/11.
Units in Springs are up by a whopping 71.43 per cent to Dh180,000 pa compared to Dh105,000 pa in 2010/11.
The highest rentals for these established communities, built by Emaar Properties, were back in 2008, with rents averaging Dh325,000 pa and Dh250,000 pa, respectively.
An aerial shot of The Springs community. (Emaar)
The Meadows are detached villas offering double-storeyed units from three to seven rooms, each surrounded by a garden and garage. The Springs comprises 4,000 plus townhouses housing two to four-beds townhouses.
In the report, Asteco states 800 villas were delivered in 2015 while 7,700 new villas are expected to be completed this year.
It expects rents to fall in 2016 and 2017 if "all housing units are delivered on time", though JLL expects the rents to probably rise in 2017.
A view of a villa in The Meadows. (Emaar)
The Phidar House Price Index for 2015 puts lease rates for villas to have dropped by 5.5 per cent, as sale prices declined 14.8 per cent in 2015, albeit pushing yields to up to 5.1 per cent.
Cavendish Maxwell, a real estate consultancy, report in its fourth quarter 2015 report said sale prices of townhouses at The Springs and villas in Meadows have dropped by 18 per cent and 12 per cent, respectively, over the past year with prices in villas communities falling 8 per cent year-on-year.
Follow Emirates 24|7 on Google News.