Rera chief tells builders to cut service charges in Dubai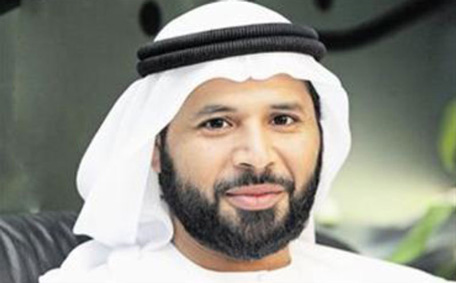 The chief of Dubai's Real Estate Regulatory Agency (Rera) wants developer to cut down on service charges by allocating some portion of the built-up area in their projects to generate revenue.

"My advice to developer is to allocate some of the built-up area for revenue generation. Start with 50 per cent of the service charge going up to 70 per cent of the service charge to be covered from this asset and not from the investor. Hence, the investor will be paying only 30 per cent," Marwan bin Ghalita said on sidelines of the Dubai International Government Achievements Exhibition (DIGAE 2016).

"They should look at allocating one complete floor towards service charge which could be for five to 10 years, depending on the developer. This is what I am encouraging developers to do," he asserted.
One of the biggest issues facing the sector has been service charges, with developers having to resort to "name-and-shame" tactics to recover pending service charges.
= Growing transactions
Ghalita revealed Dubai's real estate market was mature and growing; with 100 to 120 transactions taking place every day.
"In 2008, we were concerned about the crisis, but now we are not. We are confident that all the developers will complete their projects. So far, we have enough guarantees to ensure that protects ae completed."
In order to ensure safety of investors and project completion, a developer today needs to pay 100 per cent of the land cost, minimum of 20 per cent of the construction cost while contractors have to pay 10 per cent of the cost as guarantee.
= 38 projects launched
In first quarter 2016, Dubai saw 38 new projects being launched, while 48 projects were completed in 2015.
Rera chief declined to comment on the demand and supply issue, saying, "I will talk only when I have numbers."
The Dubai Land Department has revealed that total transactions reached Dh54.782 billion through 12,568 transactions, while real estate investment transactions reached Dh25bn for the period made by 11,353 investors of 127 nationalities.
Citizens of Gulf Cooperation Council states contributed Dh9bn from 3,476 investors. Emirati investment formed the lion's share of this figure, with total transactions of Dh6.1bn, while citizens of Saudi Arabia came in at second place after making transactions of Dh1.8bn, followed by Kuwaiti nationals.
Arab investors from outside the GCC's contribution to the real estate market reached more than Dh3bn, with 1,486 individuals of 16 nationalities making investments. The total value of foreign investment in the Dubai real estate market amounted to more than Dh12bn, with 105 nationalities from 6,391 investors.
= Payment plan concern

A concern voiced by him was on the payment schedule offered by developers to investors.

"Developers are allowing 50 per cent of the payments from investors to come in after the completion. This is what's most worrying for me right now. It is nothing to do with the developer or the contractor, but related to the investor.

"Developers are free to go for any marketing scheme that will help them sell… it is not our responsibility to oversee these. Developers have to ensure that investors' dues are received," Ghalita added.
Follow Emirates 24|7 on Google News.