RTA unveils new generation of vehicle inspection techniques at GITEX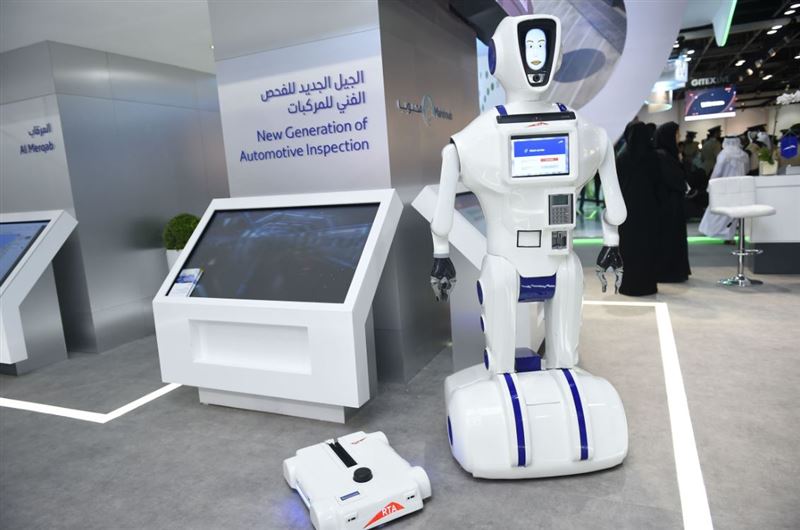 RTA has launched a new generation of vehicle inspection using innovative technologies as part of its participation at GITEX 2018 (14-18 October).
The state-of-the-art process renders the inspection faster, easier and more accurate for RTA and customers alike.
"We are striving to boost the Government's drive to rank Dubai the smartest and happiest city worldwide using cutting-edge technology, especially Artificial Intelligence (AI) systems," said AbdullaYousef Al Ali, CEO of RTA's Licensing Agency.
"Despite the contemporary technology & information revolution era, vehicle inspection technology still hinges entirely on traditional methods and human factor. This situation has prompted RTA to develop a new generation of advanced solutions tailored to deliver high-quality and accurate vehicle inspection in Dubai. The step aims at attaining the highest level of people satisfaction and happiness," added Al Ali.
The Licencing Agency is currently working on cracking solutions involving a new generation of vehicles inspection that uses sophisticated technology and AI.
The new initiative comprises three pillars.
The first is the Smart Inspection Robot; an autonomous robot that scans the vehicle plate number moves to the undercarriage to take images and send instant reports to the Control Room at the Technical Inspection Center.
It detects faults, makes observations, and links with RTA's central technical inspection system.
The second is the Smart Vehicle Inspection Glasses that use the latest Augmented Reality technology.
Given the massive amount of data that has to be accessible to the vehicle inspector during the inspection process, the inspector can wear such smart glasses, which provides all information needed during the inspection process.
Thus it will improve the accuracy of the inspection and diagnose the vehicle's faults using Augmented Reality, especially when dealing with high-tech vehicles.
This technology also records the inspection processes, facilitates audit and ensures governance.
The third is the On-Board Diagnosis Device (OBD), which connects to the vehicle's computer to retrieve information and malfunctions.
The initiative aims to maximise benefits from these devices by linking with the smart vehicle inspection robot to facilitate vehicles technical inspection.
RTA plans to explore the increase in the use of these technologies with the aim of providing quality services to all owners of light vehicles and ensuring the highest standards of vehicles security and safety.
"These innovative technologies are in line with RTA's vision 'Safe and Smooth Transport for All.' It renders the technical vehicle inspection service available Anytime and Anywhere in Dubai," concluded the CEO of Licensing Agency.
Follow Emirates 24|7 on Google News.