Saudi Arabia's Motory.Com to debut in UAE next year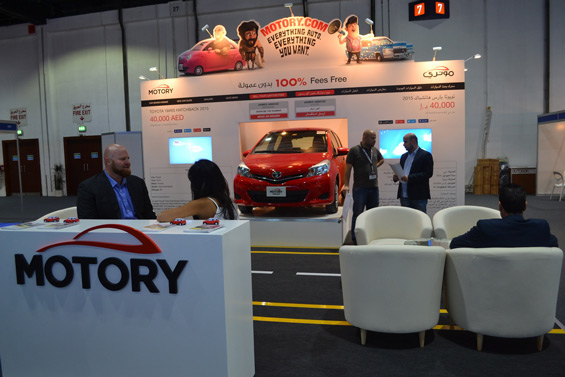 Saudi Arabia-based automotive content portal motory.com will launch a dedicated UAE website in 2016 to tap into the GCC's second largest vehicles sales market, it said in a media statement on Wednesday.
According to research compiled by Emirates NBD, the UAE contributed 17.5 per cent of regional automotive sales in the first six months of 2014 – helping the Emirates' automotive retail sector achieve growth of more than 6.5 percent against the comparative period in 2013.
"Although Saudi Arabia dominates the regional sales market with one in every two GCC car sales, one in every six regional car sales occurs in the UAE – the market is buoyant," said Zaid Tillawi, Director of Digital & Marketing Operations at Motory.com, which has 36,000 vehicles listed.
"The region's car buyers are not uneducated – they are tech-savvy and understand that the internet provides access to a range of vehicles that far exceeds what any dealer or classified pages can offer. Motory.com has generated significant market share in Saudi Arabia and the site is now the Kingdom's leading automotive trading portal. With our intrinsic knowledge of what users want – both buyers and sellers - we have aspirations to improve the online UAE market."
Speaking at this week's Dubai International Motor Show, Tillawi revealed Motory.com – which allows users to buy and sell new and used vehicles with no service fee – is expanding its industry news section for the launch of the UAE website.
"Motory.com is far more than just a buying and selling website – we are a serious automotive content provider," added Tillawi. "We understand that buying and selling automobiles may not be an everyday activity for our users, but more than 40 per cent of our loyal users return to the website every day to stay up-to-date with industry news and absorb relevant, rich motoring content."
Although Motory.com takes away the need for buyers to visit new and used car showrooms, the site has proven popular with dealerships in Saudi Arabia – a partnership Tillawi is eager to replicate in the UAE. "We are complementary to dealerships," he said. "Many dealers use Motory.com as a portal to post their vehicles because they recognize that we have an online audience which far exceeds what they could manage independently.
Follow Emirates 24|7 on Google News.