Sharjah airport to be more age-friendly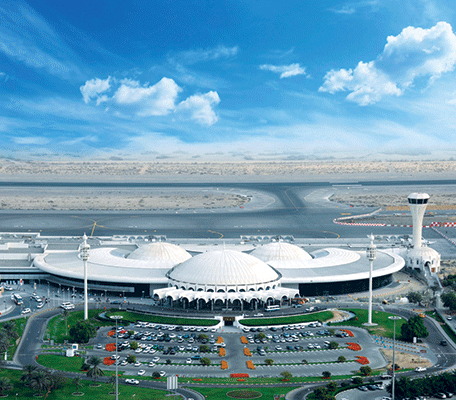 Sharjah Airport Authority, SAA, has recently signed the document of 'Commitment to the Care of the Elderly' an initiative under the umbrella of Sharjah's Programme 'Age-friendly City' that was developed by the Committee Supervising Sharjah's Bid to Join the Global Network for Age-friendly Cities and Communities, of the World Health Organisation, WHO, (The Network).
WHO established "The Network" to foster the exchange of experience and mutual learning between cities and communities worldwide to promote healthy and active ageing and a good quality of life for their older residents.
Ali Salim Al Midfa, Chairman of SAA, signed the document with Asma Al Khodari, Director of the Committee's Executive Office and a number of SAA's officials in presence.
This step echoes the vision of H.H Sheikh Dr. Sultan bin Muhammad Al Qasimi, Member of the Supreme Council and Ruler of Sharjah, aimed at making Sharjah an ideal environment for senior people with the ultimate objective of making them feel happy and well cared for.
Al Midfa said, "Signing such document is a part of SAA's social responsibility, and marks determination to provide the best-of-its-kind services and facilities to meet the needs of all social segments."
"We have developed a work plan to implement the initiative and achieve its objectives, firstly by educating our staff members on the concepts of caring for the senior citizens and providing them with services and facilities that meet all their peculiar needs," Al Midfa added.
SAA is currently providing wide range of services to the elderly including healthcare services, at Sharjah Airport Medical Center, smart-gates, special escalators and wheelchairs, in addition to buses equipped with hydraulic apparatus to lift wheelchair-bound passengers and transport them to the aircraft safely and efficiently.
As a part of Sharjah International Airport expansion plan, the SAA is planning to provide additional elder-friendly facilities and services that include reserved parking spaces at the departures and arrivals terminals and driveways, etc.
Follow Emirates 24|7 on Google News.