Sharjah to host Euromoney Emirates Conference today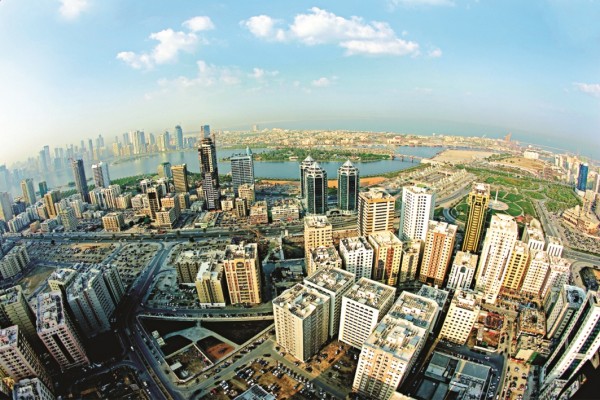 More than 35 leading economics, finance and business experts will converge in Sharjah today at the opening of Euromoney Emirates Conference, to discuss how the UAE can best accelerate its journey towards becoming the region's standout innovation economy.
The conference for cross-border investment and capital markets is co-hosted by the Sharjah FDI Office, Invest in Sharjah, operating under the auspices of the Government of Sharjah.
The two-day conference, themed 'Finance and Investment for an Innovative Economy', is being held at the Sheraton Hotel in Sharjah under the patronage of Sheikh Sultan bin Mohammed bin Sultan Al Qasimi, Crown Prince and Deputy Ruler of Sharjah.
Keynote speeches will be provided by leading international business experts and top government officials, most notably Younis Haji Alkhoori, Under-Secretary of the UAE Ministry of Finance, Marwan bin Jassim Al Sarkal, CEO of the Sharjah Investment and Development Authority, Shurooq, and Richard Banks, Consulting Editor, Euromoney Conferences.
Mohammed Juma Al Musharrkh, Director of Invest in Sharjah, commented, "The fact that Sharjah has been chosen to launch one of the world's foremost financial events in the UAE, provides testimony to the leading role the emirate has played in bringing economic diversification and financial innovations to the region and the world." It also highlights the pivotal role Sharjah has and continues to play in driving and facilitating the UAE's economic growth.
The conference will offer its audiences the opportunity to exchange ideas, develop new contacts and listen in to special sessions, one of which will tackle the subject of the disruption economy. An interactive discussion on the role of education and scientific research as foundations of innovative economy will be led by Dr. Bjorn Kjerfve, Chancellor, American University of Sharjah, where he will highlight the role of research in building a knowledge economy based on innovation and creativity.
Al Musharrkh added, "The highest profile delegates will meet the highest profile speakers at the conference, which will serve as a prolific networking platform for regional and global investment professionals. We look forward to bringing the best know-how in international finance under one roof for terrific discussions that will surely open up brand new avenues for collaboration, which we will share with our partners and investors from all around the world. We are eager to forge new, mutually beneficial partnerships and exchange ideas that will further our efforts towards establishing a fully integrated innovative economy."
Follow Emirates 24|7 on Google News.