Six months in, Brexit shadow looms over PM May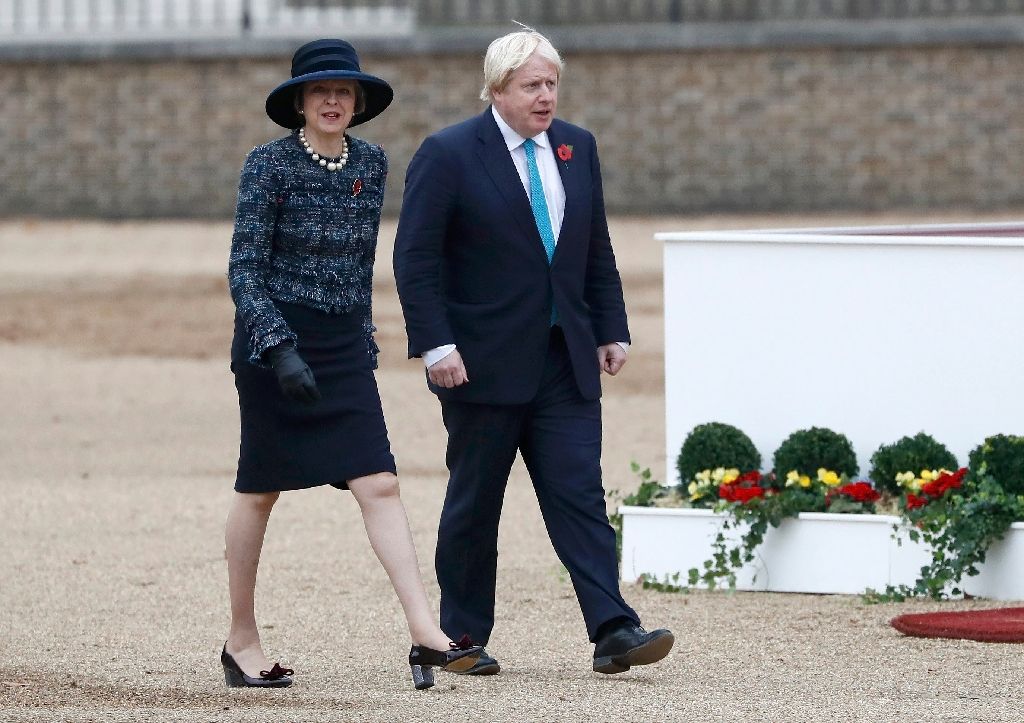 British Prime Minister Theresa May was hailed as a steadying influence when she took over a country deeply divided by the EU referendum, but six months later she is facing widespread criticism for her apparent Brexit indecision.
The Conservative leader's refusal to outline a detailed strategy for negotiating Britain's future ties with the European Union has only deepened suspicions among politicians of all stripes that she does not have a grand plan, but the British public still appear to have faith in their leader.
May, the daughter of an Anglican vicar, entered Downing Street on July 13, promising stability after a tumultuous few weeks following Britain's shock vote to end its four-decade membership of the EU.
The 60-year-old former interior minister, who kept a low profile on the Remain side of the referendum campaign, appeared to be a strong and sensible choice to lead the country.
But her tendency towards micromanagement and a perceived pettiness, demonstrated by the barring of a rebel MP who criticised her leather trousers, have prompted concerns within her own party.
"I never really saw very much imagination, or flexibility, or instinct, or vision, which I think is what you need in a prime minister," Liberal Democrat lawmaker Nick Clegg, the former deputy prime minister, told AFP.
May's talk of standing up for "ordinary working-class people" also took a hit when she backtracked on plans to rein in excessive executive pay.
However, the prime minister on Sunday attempted to relaunch her vision of a "shared society" promising in a newspaper article that her government would "deliver real social reform across every layer of society," although did not outline any policies.
'Theresa Maybe'
A similar reluctance to spell out her Brexit proposals has frustrated MPs on both sides, and her repeated insistence that "Brexit means Brexit", which she presented initially as a promise to fulfil the referendum vote, has for many become a hollow mantra.
May insisted on Sunday that she wants to tackle immigration and take "control over our borders", but has also said she would like access to the single market - two things that European leaders have said are incompatible.
Her refusal to share her strategy with parliament has led to a distracting legal battle at the Supreme Court, which is due to pronounce later this month on whether Downing Street or MPs have the final say on triggering the divorce.
The Economist this week dubbed her "Theresa Maybe" on its front page, carrying a damning assessment of her record, and barely a day goes by when she is not criticised in newspapers on the left and the right.
However, columnist Peter Oborne from the pro-Brexit Daily Mail, said the Economist article was a "crude hatchet job" motivated by a wider desire among "powerful interests at the heart of the British Establishment... to threaten stopping Brexit."
The public are also largely immune to the pundits' complaints. According to Matt Singh, a polling specialist, May has succeeded in locking in a solid lead for her Conservatives -- aided by the disarray in the opposition Labour party.
"When she took over, she provided reassurance, stability. She has done well," Pawel Swidlicki, an independent expert on Europe, told AFP.
But he added: "She has a clear vision of where she wants to end up, not how to get there."
'Difficult equations'
The unexpected resignation last week of Ivan Rogers, Britain's ambassador to the EU, laid bare the concerns over May's strategy, making clear that even he did not know what the government's negotiating objectives were.
A European diplomat speaking on condition of anonymity noted that May is facing some "difficult equations".
"She must find a balance between the desire to control the access of EU workers into Britain and the necessity of preserving Britain's economic interests", while also taking into account her party and the public's concerns, he said.
She is not helped by the lack of preparation for Brexit by her predecessor David Cameron, who had refused to acknowledge it as a possible outcome and resigned after a referendum vote last year to leave the EU.
Follow Emirates 24|7 on Google News.