Slim's Telcel pitches new fee proposal to rivals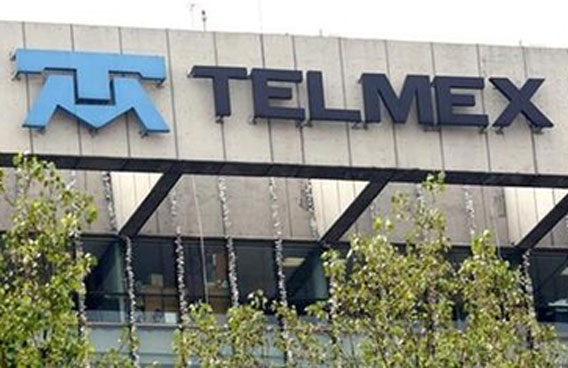 Telcel, the commercial brand of tycoon Carlos Slim's cell phone giant America Movil, proposed new, lower fees for its rivals to connect to the company's massive network in Mexico.
The fees that Telcel charges to other companies using its telecommunications installations have in the past triggered complaints from smaller players to competition authorities.
Telcel said in Mexico's Official Gazette on Friday that its offer is extended to all Mexico-based providers of fixed-line and mobile phone services as well as those in the long distance business.
America Movil is Latin America's leading provider of cell phone services and Slim, the world's richest man, has spent years building up cables, antennas, and switchboards across the country. His companies lead the fixed-line and mobile phone markets.
Telcel's network covers the country's main cities as well as hard-to-reach regional areas. While other competitors have purchased some fiber optic and wireless spectrum in recent years, most of them have to use Slim's infrastructure at some point to generate, transport of finish communications.
Several companies have said the fees charged to use Slim's network are high, making it more difficult for them to make a profit.
Mexico's anti-trust watchdog launched in recent years several probes into alleged abuses by some companies in the way they charge rivals to originate, transport or finish calls on their networks.
Interconnection fees - these charges by phone companies to complete calls on networks of different owners - have long been a stumbling block to boosting competition in Mexico's telecommunications industry.
A source from Telcel's legal department who asked not to be named told Reuters that eight cable companies and five fixed-line phone providers, including Slim's Telefonos de Mexico and top rival Telefonica from Spain, have already agreed to the new interconnection fees.
"We are telling the market: whoever wants to interconnect, here is my network available and these are my legal, technical and economic terms," the source said. "They are the same for everybody, there is no discrimination or limitation for whoever wants to do it."
The source said Telcel was in talks with other companies on hopes they would also accept the fee plan, but would not name names.
Several cable television companies, including broadcaster Televisa's Cablevision, now offer fixed-line phone services using broadband and a subject to the interconnection fees. The companies declined comment on Friday's announcement.
In 2004, the national interconnection fee per minute was 1.90 pesos. The charge has been gradually reduced since then until reaching 1 peso per minute in 2010.
Companies that accept Telcel's new fee scheme will adhere to its terms for the next four years.
Telecom watchdog Cofetel was not available for comment on the new fees but Telcel's source said it did not require approval from regulators to extend the new offer to its competitors.
Follow Emirates 24|7 on Google News.