Snapback for Snap on upside revenue surprise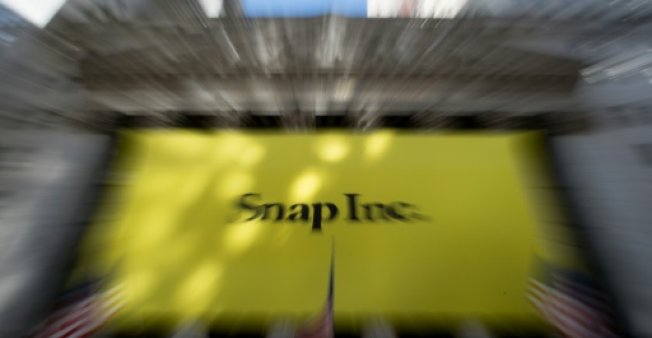 Snapchat parent company Snap Inc. saw a big snapback in shares Tuesday as the youth-oriented social network reported stronger-than-expected revenue growth.
Snap shares lifted 23 percent in after-hours trade to $17.26 following the fourth quarter update for the company known for its ephemeral smartphone messages and other online content.
The company reported its loss widened to $350 million in the last three months of 2017 after a $170 million deficit a year earlier.
But revenues were better than expected, jumping 72 percent year-on-year to $286 million.
The number of daily active users of the Snapchat application rose to 187 million, a gain of 8.9 million in the quarter and up 18 percent from a year earlier.
Snap said the average revenue per user rose 46 percent from a year ago to $1.53, offering some hope for reaching profitability.
Although Snapchat is best known for its smartphone messaging, it has also developed partnerships with media outlets eager to reach its audience with news, video and other content.
Snap shares have tumbled since a keenly anticipated public offering in March 2017 at $24, on concerns that it may not be able to keep pace with rivals like Facebook in the fast-evolving world of social media.
Snap has sought to boost engagement by offering new kinds of content, including snippets from sporting events and media partners.
NBCUniversal and Snap Inc last year announced a joint venture to produce original scripted shows for Snapchat.
Follow Emirates 24|7 on Google News.