Sony takes console war to cellphones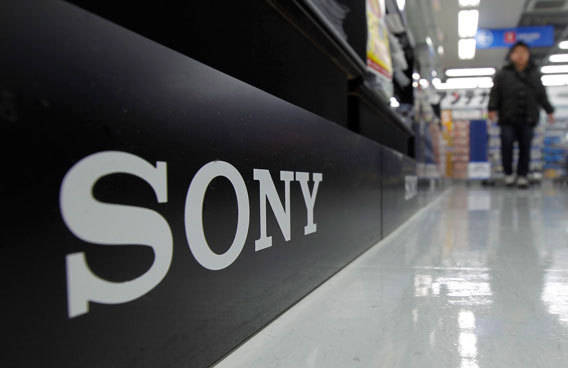 Sony Ericsson unveiled on Sunday its long-awaited PlayStation smartphone, taking video game console wars to cellphones.
Sony's PlayStation, on the Sony Ericsson's new Xperia Live phone, will take on Microsoft's Xbox Live, available on Windows Phone 7.
The launch came just two days after Microsoft's Windows Phone got a major boost from Nokia, the world's largest phone maker by volume, who said it would use the platform across its smartphone portfolio.
"Console wars are moving to the mobile platform, but Microsoft and Sony have significant ground to cover if they are to close the gap to Apple," said Geoff Blaber, an analyst at CCS Insight.
"The Xperia Play offers something refreshingly different amidst a sea of homogenous Android devices," he said.
Sony Ericsson said Verizon Wireless would sell the model in the United States, opening access to the world's largest smartphone market for the a 50-50 venture of Sweden's Ericsson and Japan's Sony Corp.
Sony Ericsson also unveiled two other smartphone models running Google's Android software and said it plans to launch at least eight Android phones this year.
"We want to become the largest Android phone maker," Bert Nordberg, chief of Sony Ericsson told Reuters in an interview, adding the company would need to increase its market share in Android to around 25 percent from 14 percent now.
Android has risen fast to be the platform of choice for many smaller phone makers who have rolled out dozens of similar models to battle against Nokia and Apple.
Sony Ericsson will focus increasingly on growth this year, after turning profitable in 2010, Nordberg said, adding the firm aims to increase both revenue and profits in 2011.
The venture's fourth-quarter earnings fell well short of analyst expectations as it had to cut prices on old models and new ones are yet to hit the stores.
All new models will go on sale around the start of April, leaving the group with an awkward gap having already had to slash prices in the previous quarter.
Nordberg said he was also pleased about outcome of the firm's legal battle over a similar logo with Clearwire as the U.S. operator retracted during court hearings from its plan to put the logo onto the phones.
"It was a victory for us," Nordberg said.
SAMSUNG'S IPAD RIVAL
Samsung Electronics launched a second tablet computer on Sunday, with a bigger screen and more processing power than the original Galaxy Tab that is seen as the only real rival to Apple's iPad.
The Galaxy Tab 10.1 is intended to be a multimedia hub for aficionados of games, electronic books and social media, with a 10.1 inch (25.7 centimeter) screen, and two cameras.
The tablet, with two core processors to better handle media, is based on the latest Google Android platform.
It will be sold by Vodafone in more than 20 countries before being released to other carriers.
Samsung, No. 2 phone maker after Nokia, also launched a new top-end smartphone, Galaxy S II, designed around hubs for social networking, reading, games and music.
South Korean electronics giant Samsung, whose telecoms division accounted for nearly half its profit last quarter, has sold around 10 million Galaxy S smartphones since its June 2010 debut, and 2 million Galaxy tablets.
It still has a long way to catch up with Apple, which sold more than 7 million iPads and 16.2 million iPhones last quarter alone, but is gaining ground on Nokia, which announced a crucial tie-up with Microsoft on Friday.
Follow Emirates 24|7 on Google News.