Speed limiters for business: Why Lexus doesn't want bumper growth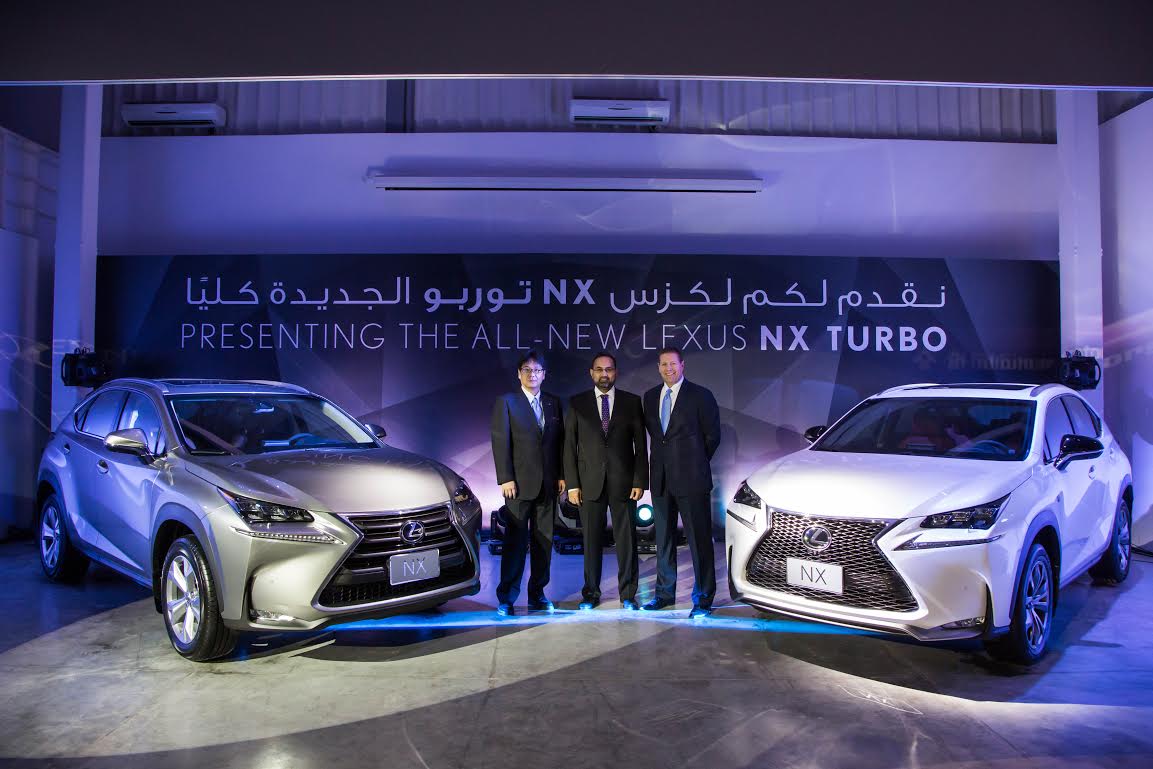 Every company wants to grow faster than the industry to outpace its rivals in this competitive world. The executives sitting in the higher echelons always look to push growth to new boundaries by selling more units to achieve their targets.

Not the boss of this luxury automotive company who doesn't believe in the fastest growth rate – but steady growth.

He doesn't believe in selling more cars but building great cars that will do the job of selling more vehicles for the company.

Mark Templin, Executive Vice-President of Lexus International, believes in "nice methodical slow growth for a long period of time."

"The company's plan has already been in place for several years and it has come true and what we want to be going forward is doing the same thing. We don't want to grow too fast; growth to this point is actually the result of doing all the right things, not a result of setting goal to sell more cars," Templin told Emirates 24l7.

"Selling more cars should be result of doing all those right things – building great cars and taking care of customers that is what we are trying to do," he said.

"We intend to grow 5 to 10 per cent every year in the foreseeable future. This good system of powerful growth is better for our brand than trying to grow too fast. What happens when people trying to grow too fast is that they get those big peaks and valleys in the business; that's not good in our business. It's difficult for engineering, manufacturing, logistics, sales and training teams when you have all those peaks and valleys," Templin said.

Last year, Toyota Motor promoted 58-year-old former design chief Tokuo Fukuichi to lead its Lexus to extend the brand's reach in markets outside the US. Lexus recorded best monthly sales in January 2015, selling 23,131 units, a 31.2 per cent increase.

"We want long-term sustainable growth – that is much better for our brand and our business, don't want to grow too fast. I'm in car business for long time, if we want to grow fast I can. I know how to do that, but that is not best for our business. We are not just focused on growth for growth sake, we want to develop the brand right way," Templin added.

The company currently doesn't sells vehicles in 90 countries around the world – many of them are sizeable – but in order to maintain its growth curve, Templin aims to drive Lexus into new markets.

"We don't sell in 90 markets around the world… so we have a lot of opportunities to grow where we don't compete. For instance, over the last couple of years, we opened our first stores in Latin American countries – Brazil, Peru, Costa Rica and Panama. There are a lot of other markets where we don't compete today and they're sizeable markets – India and Mexico," reveals Templin.

UAE growing at double-digit rate

The luxury automaker is achieving double-digit growth rate in sales in the UAE and expects to drive at the same rate in 2015.

"2014 was fantastic in terms of growth. For the last 3-4 years, we've achieved double-digit growth, thanks to amazing products and new customers. We had 15 per cent growth in sales and got record number of customers as we invested in new infrastructure and high quality of services," says Saud Abbasi, Managing Director, Al-Futtaim Motors – Lexus.

Al Futtaim Motors is the distributor of Lexus in the UAE. "We expect to continue double-digit growth in 2015. We are optimistic at the growth of the UAE and the Expo 2020. If you look at the long-term outlook of UAE it continues to be very strong," says Abbasi.
Follow Emirates 24|7 on Google News.